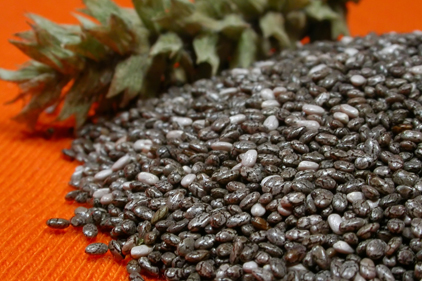 Canadian health agencies and officials are collaborating to investigate a series of salmonella infections linked to consumption of dried sprouted chia seed powder.
The Canadian Food Inspection Agency issued a recall of some Advantage Health Matters products containing the sprouted chia seeds.
The seeds have seen a rise in consumption during recent years for their purported health benefits.
FDA is conducting its own investigation into similar cases of salmonella and announced a voluntary recall of organic sprouted chia powder products from Navitas Naturals including the company's 8-ounce products of omega blend sprouted smoothie mix, omega 3 smoothie mixer, and organic sprouted chia powder.