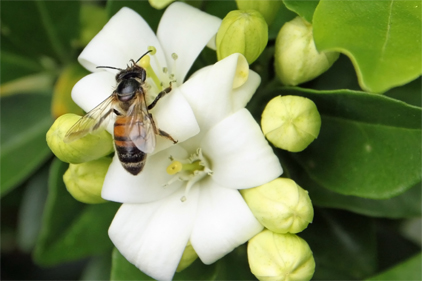 As pollinator week begins, the Environmental Protection Agency is announcing changes to some pesticide labels in an attempt to mitigate the impact they have on a dwindling bee population.
Known as the "bee advisory box," the new labels aim to generate awareness of pollinator health as hive losses continue to decline.
Pesticides containing neonictinoid active ingredients will be the first required to use the label.
Pest management and food protection specialist McCloud Services said the current problem with honey bee survival is one that is complex.
According to McCloud, North American bee keepers have lost 35 percent of their hives throughout the past few winters.
While there are many theories as to why the bees are dying, EPA is addressing the role pesticides might play in the problem by mandating new language on some pesticide labels.
In addition to new language, the modified labels will include a picture of a bee as a visual alert of the product's danger to bees.