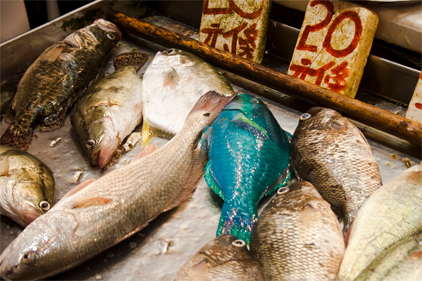 New research on dietary fats and gut bacteria suggests omega-3 polyunsaturated fatty acids (PUFA) found in seafood and marine oils, may reduce inflammation and increase the amount of gut bacteria needed to protect against gastrointestinal (GI) disease.
Specifically, the research concluded the fatty acids aided in the prevention or development of inflammatory bowel disease, colitis and Crohn's disease.
Research was conducted by Deanna Gibson, assistant professor at the University of British Colombia, and a team of colleagues who studied the effects of omega-3 and omega-6 fats in mice infected with GI bacteria.
"While too much inflammation isn't good in the context of autoimmune disease, we also need inflammation to survive against infections," Gibson said. "These observations suggest that excess omega-6 PUFA intakes may be harmful to gut health. Conversely, while omega-3 PUFA supplementation promotes beneficial microbes in the gut, thereby decreasing inflammation, this advantage under normal conditions may be problematic in the presence of harmful bacteria."