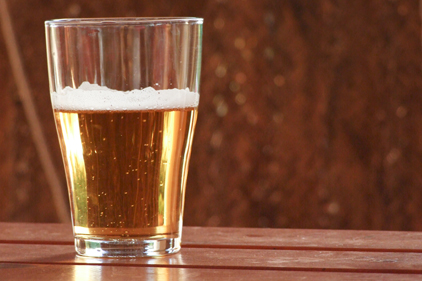 The nation's leading beer manufacturers are changing policy and twisting the lid off ingredients used to brew some of the country's most popular beverages.
For the first time last week, Anheuser-Busch and MillerCoors began listing ingredients to some of its flagship brands on social media and company websites.
Beer manufacturers are not regulated by FDA. Because of this, they are not required to list the ingredients used in their products.
The release of the ingredients came a day after food blogger Vani Hari began an online petition urging beer companies to publically state what is in their beer. As of Monday, the petition accumulated more than 55,000 signatures on Hari's FoodBabe.com blog.
Anheuser-Busch responded to Hari in a letter saying the company would immediately post information on its website, and company nutritional site www.tapintoyourbeer.com.
"As American consumer needs evolve, we want to meet their expectations," the letter stated. "Therefore, we are working to list our beer ingredients on our website, just as you would see for other food and non-alcohol beverage producers."
MillerCoors listed the ingredients in its major brands on Facebook and vowed to soon add them to the company website.
"From the purity of the water weuse to the highest-quality hops and malted barley, our brewmasters go to great lengths to ensure the quality and consistency of our beers," the company statement read. "We also value transparency and are happy to comply with the request for additional information."