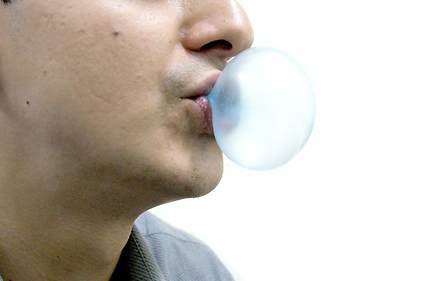 Whether it was for fresher breath, dental health or just for fun, Americans are giving up gum these days as consumers take a greater interest in mints, according to a recent report from Rabobank.
The report, titled "A Nation of Suckers," says the US gum market went down 10 percent in sales and 20 percent in volume during the past five years. Gum sales fell in every category, which Rabobank said suggests a problem with the gum industry rather than an issue with a specific company or product.
Instead of gum, consumers show an increasing preference for mints with US mint sales up 20 percent during the past five years.
"The gum industry has become unstuck and will need to sink its teeth into some solid marketing ideas in order to reinflate sales," said Nicholas Fereday, Rabobank senior analyst. "Savvy mint companies have packed fresh breath, oral hygiene and low calories into their marketing mix, and trumped gum on convenience and value."
Mints, specifically stronger tasting mints marketed as breath fresheners, are on the rise in part because they offer more servings per container than gum. Mints also leave less product waste and are more discreet than gum chewing, said Rabobank analysts.
Fereday said three factors contributing to the decline of the gum sales include a loss of appetite with youth, consumer distaste for artificial ingredients and overblown brand and flavor extensions.
In order to bounce back, analysts said manufacturers should consider switching to natural gums and sweeteners in addition to promoting the oral and health benefits of chewing gum.