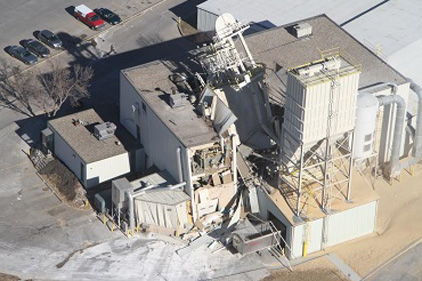 The US's Occupational Safety and Health Administration (OSHA) said the January collapse of an International Nutrition Inc. facility in Omaha, resulting in the deaths of two employees, was caused by overloading storage bins on the building's roof level.
An investigation determined storage bins were overloaded with an excess of limestone. The added weight caused the bins to collapse three floors into the center of the facility.
"International Nutrition's decision to overload these bins directly led to the deaths of these two workers and the injuries sustained by nine other employees," said David Michaels, assistant secretary of labor for OSHA.
The company is a manufacturer of a feed supplement using multiple dry ingredients, rice hulls, solulac and limestone, according to OSHA.
OSHA has proposed monetary penalties and placed the company in its Severe Violator Enforcement Program.
In a statement obtained by the Omaha World-Herald, International Nutrition said it is disappointed, and strongly disagrees with OSHA's conclusions though it has been fully cooperative in the investigation.
Because of the incident, OSHA cited the company with 13 safety and health violations for failing to protect workers from hazards associated with structural collapse.
The company received one willful citation from OSHA, which according to the government agency is one "committed with intentional, knowing or voluntary disregard for the law's requirement, or plain indifference to employee safety and health."
International Nutrition said it especially disputes this claim.