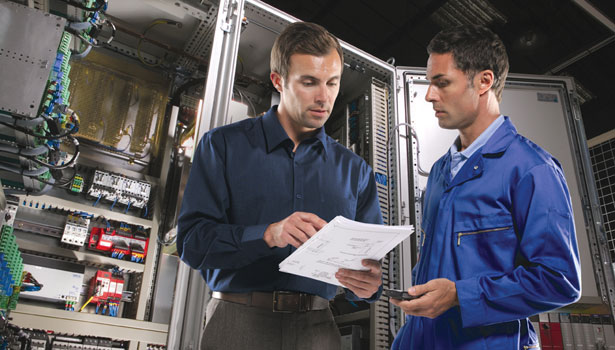 Addressing the needs of southeast Michigan, the Automation Product Lifecycle Management Center is now open, offering affordable product lifecycle management (PLM) technologies training of local business leaders, employees, students and individuals.
The PLM classes, which address the process of managing a product from conception through disposal, are being offered through a partnership between Automation Alley and Tata Technologies.
Available classes include training in AutoCAD, CATIA V5, Autodesk Inventor and NX which will be offered at the Automation Alley Product Lifecycle Management Center at SmartZone Business Accelerator OU INC in Rochester, MI and Tata Technologies in Novi, MI.
"We are excited to provide these comprehensive PLM classes in partnership with Tata Technologies," says Alex Violassi, director of the Automation Alley Product Lifecycle Management Center. "Our goal is to get the local tech and manufacturing workforce trained on the latest PLM technologies and software and to help businesses understand the many benefits of PLM."
Automation Alley is a technology business association that dedicates itself to advancing the reputation of and improving the economy of southeast Michigan.
Since it was founded in 1999, Automation Alley's membership has grown to include nearly 1,000 businesses, educational institutions, government entities and nonprofit organizations from the city of Detroit and the surrounding eight-county region.
According to Automation Alley, these PLM technologies can optimize a company's productivity and methodologies though streamlining and simplifying a complex process.
"This partnership is a natural fit for two organizations that are committed to advancing the manufacturing industry through the application of technology," says John Haupt, associate vice president of PLM solution services at Tata Technologies.
For more information, or to register for classes, visit automationalley.com/plmcenter.