Dry Processing
Dry Processing
Powder transfer system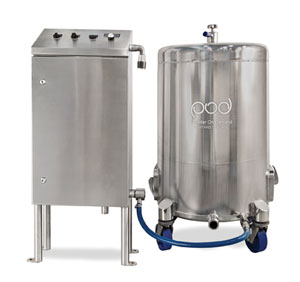 Heat and Control's Powder On Demand system transfers powders and granules to seasoning applicators, mixers, storage bins and elevated equipment. The floor-level design eliminates the need for ladders and heavy lifting; there are no moving parts or augers, dust socks or vacuum pumps. The system uses dense phase conveying to transfer products and requires only 5 psi at 4.5 cu. ft./min. of compressed air. No tools are necessary for disassembly.
Heat and Control, Inc.; 800-227-5980; www.heatandcontrol.com


I want to hear from you. Tell me how we can improve.