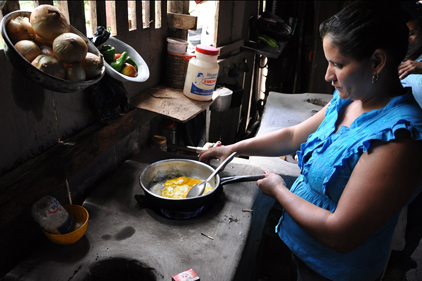 Positive results of a four-year project by UTZ Certified have proven it's possible to generate energy by treating discharges from coffee mills.
Funded by Hivos and the Dutch Ministry of Economic Affairs, the Energy from Coffee Wastewater project aimed at preventing polluted water from coffee production to be released untreated into ecosystems while, at the same time, generating energy from waste. The project started in 2010 with the goal of addressing environmental and health problems caused by the wastewater produced in the coffee industry.
UTZ Certified is a program and label for sustainable farming of coffee, cocoa and tea with a mission of creating a world where sustainable farming is the norm.
To complete the project, coffee wastewater treatment systems and solid-waste treatment mechanisms were installed in eight coffee farms in Nicaragua, ten in Honduras and one in Guatemala. Latin America was chosen for the study because 70 percent of the world's coffee originates from the sub-continent which also contains 31 percent of the world's freshwater resources, according to UTZ.
Coffee wastewater produces tons of organic waste which affects the soil and generates greenhouse-gas emissions that contribute to climate change.
"Coffee production is only environmentally sustainable when water is used efficiently and polluted water from the wet-mill process is treated. Local ecosystems do not have the capacity to clean the large amounts of contaminated fluids," said Han De Groot, executive director at UTZ Certified. "Rural communities and coffee production depend intrinsically on a ready supply of fresh water. So if we want to talk about coffee produced in a sustainable manner then wastewater must be treated when released into the environment."
UTZ Certified says it is introducing the technology in Peru and Brazil and hopes to garner additional funds to support initiatives in Africa and Asia.