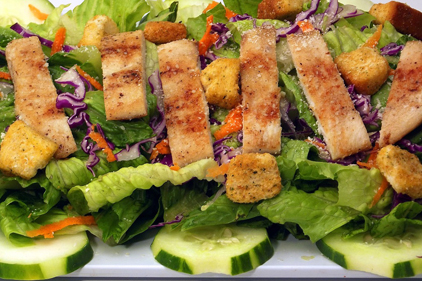 A California food manufacturer is recalling more than 92,000 pounds of fully cooked chicken Caesar salad kit products because of possible Listeria monocytogenes (Lm) contamination, according to USDA's Food Safety and Inspection Service (FSIS).
The salads, produced by APPA Fine Foods, were shipped nationwide to one bulk warehouse chain for retail sale in its in-store cafes.
The recalled product includes 11oz. clear plastic containers and 6.5 pound boxes labeled, "APPA Fine Foods/Sam's Club Daily Chef CHICKEN CAESAR SALAD KIT."
No reports of illnesses associated with the products were received.
More information can be found here.