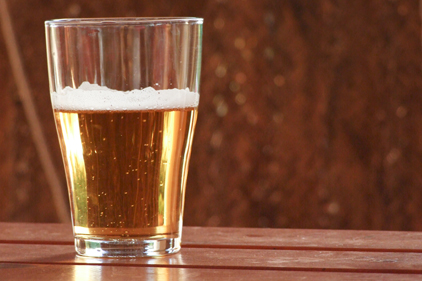 As many Americans may choose to relax with a beer this Labor Day, new analysis from the Beer Institute is putting the importance of brewery jobs into perspective.
According to the report, one job inside a brewery supports an additional 45 jobs outside.
"Today we toast to the industry's 2 million men and women who make it possible for Americans to enjoy their favorite beer," said Jim McGreevy, Beer Institute president and CEO. "America's preference for beer is a huge boon to the national economy and the American worker."
According to an economic study jointly commissioned by the Beer Institute and the National Beer Wholesalers Association in 2012, US brewers and beer importers are the foundation for an industry that employs more than 2 million Americans, directly and indirectly.
Beer also contributed $246.6 billion to the America economy and generated $49 billion in local, state and federal taxes, according to the study.
Still, taxes on beer continue to stay high though legislation like the Brewers Excise and Economic Relief  (BEER) Act of 2013 seek to reduce the federal excise tax on beer drinkers.
"Most consumers are surprised to learn that, on a national average, taxes are the most expensive ingredient in their beer," McGreevy said. "The BEER Act would protect consumers from a hidden and outdated tax and encourage expansion and growth in an American industry that puts millions of men and women to work."
Founded in 1863, the Beer Institute is the national trade association for the American brewing industry.