Latest headlines
21 species of fish upgraded on watch list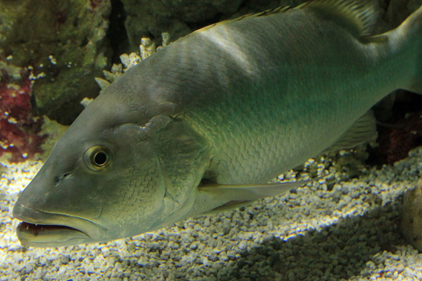 The Monterey Bay Aquarium's Seafood Watch Program recently upgraded 21 species of West Coast groundfish—many of which were listed as species to avoid and feared to have been overfished—to a status of "best choice" or "good alternative."
The aquarium called the turnaround "unprecedented," and credits it to significant improvements in federal fishery management that helped restore fisheries in California, Oregon and Washington.
For the food industry, this means consumers and industry representatives can now sell and eat the fish without guilt.
Species upgraded and knocked off the watch list include sablefish, some rockfish species—often offered by restaurants and markets as "snapper"—and a number of flatfishes including Dover sole, petrale sole, starry flounder and sand dabs.
"This is one of the great success stories about ecological and economic recovery of a commercially important fishery," said Margaret Spring, vice president of conservation and science, and chief conservation officer for the Monterey Bay Aquarium. "A huge part of the turnaround is reliance on science-based conservation and management practices that Congress endorsed in its 2006 update of U.S. fishery law."
More on the report can be found here.


I want to hear from you. Tell me how we can improve.