New Products
Technology Sourcebook
Rare earth plate magnets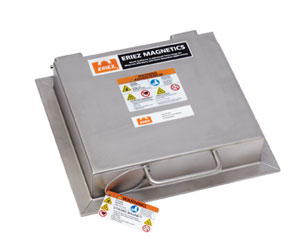 Eriez Super Strength rare earth plate magnets remove weakly magnetic and fine iron from dry and wet products. Available in even-in. magnet face width increments, they can be located on the bottom of a chute. The magnets are suitable for a range of food and packaging applications.
Eriez; 888-300-ERIEZ; www.eriez.com


I want to hear from you. Tell me how we can improve.