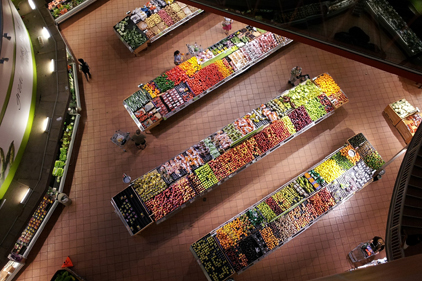 Sixteen food and beverage companies joined together to help US consumers win their battle over obesity by selling 6.4 trillion fewer calories in 2012 than they did in 2007, according to new studies from the Robert Wood Johnson Foundation.
Known collectively as the Healthy Weight Commitment Foundation (HWCF), the companies pledged to remove 1 trillion calories from the market by 2012, and 1.5 trillion by 2015.
The foundation funded an independent evaluation that found the companies exceeded their 2015 goal by more than 400 percent.
According to the report, the largest calorie cuts came from sweets and snacks; cereals, granolas and other grain products; fats, oils and dressings; and carbonated soft drinks.
"Having 16 companies make individual changes that collectively cut 6.4 trillion calories is beyond impressive," said James Marks, foundation senior vice president. "Imagine the impact if other industry leaders stepped up to make similar—or bigger—commitments to make and market lower-calorie, healthier products for families."
Future studies will aim to look at how the pledge by HWCF has affected tends relating to packaged foods based on race, ethnicity, income, and age.
While HWCF companies shelved calories, the foundation's research showed during the same time period, the companies benefited financially from the growth of the better-for-you, lower-calorie food and beverage market.
The 16 companies committed to the HWCF calorie-reduction pledge include: Bumble Bee Foods, LLC, Campbell Soup Company, ConAgra Foods (includes Ralston Foods), General Mills Inc., Hillshire Brands (previously Sara Lee Corporation), Kellogg Company, Kraft Foods Group/Mondelez, Mars Incorporated, McCormick & Company, Inc., Nestlé USA, PepsiCo Inc., Post Foods, The Coca-Cola Company, The Hershey Company, The J.M. Smucker Company, Unilever.