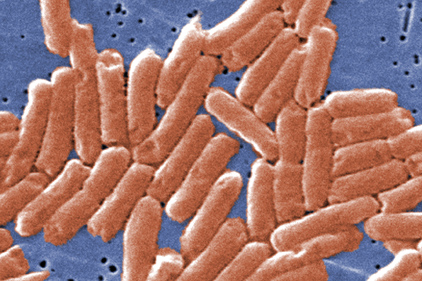 After the White House issued its recent statements regarding action on antibiotic-resistant Salmonella, the Center for Science in the Public Interest (CSPI) is asking USDA to declare four antibiotic-resistant strains of the pathogen to be classified as adulterants under federal law.
CSPI filed a petition with the agency that states USDA is obligated to keep those strains out of the food supply. The government agency denied a 2011 CSPI petition in July that asked it to declare antibiotic-resistant Salmonella strains that caused illnesses as adulterants in ground meat and poultry.
CSPI says the new petition expands on previous one by encompassing all meat and poultry products.
"The number of illnesses and hospitalizations alone shows that USDA's confidence in Americans to control antibiotic-resistant Salmonella with proper cooking is misplaced," said Caroline DeWaal, food safety director at CSPI. "The key is to reduce consumer exposure by keeping these strains out of the meat and poultry products altogether."
The petition can be read here.