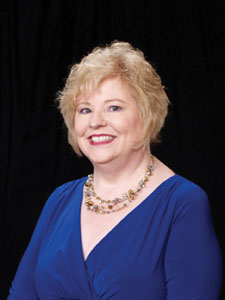 There is rarely a dull day in the global food and beverage manufacturing business. As this month's cover story clearly states, the world's leading companies are rethinking their profit strategies as markets shift. One shift in particular is significant: Many financial studies predict China may soon become the world's largest economy, taking over the US's number one slot for consumer spending.
However, according to a recent article from Forbes Asia, the quantity and quality of China's food supply is one of the country's most pressing problems. But with challenge often comes opportunity. The problems faced by China present huge opportunities for food and beverage processors.
As Eastern consumers demand not only more Western-style foods, but also safe and high-quality foods, who is better to seize the day than the leading Western food and beverage manufacturing companies? The job won't be pretty and the results may not be swift, but I predict sophisticated manufacturers will meet the challenge.
Why? Here are a few examples of the great things US manufacturers have recently accomplished.
A study published in the American Journal of Preventive Medicine confirmed that the Healthy Weight Commitment Foundation,  including companies such Coca-Cola, General Mills, Kellogg Company and Mars, have removed 6.4 trillion calories from the marketplace, exceeding their May 2010 pledge to remove 1.5 trillion calories by 2015.
In June, the food industry issued its first-ever analysis of food waste data collected from food manufacturers, retailers and wholesalers.  Commissioned by the Food Waste Reduction Alliance, the study found that:
Food manufacturers diverted 94.6 percent of food waste generated from landfills to higher uses, such as donation and recycling.
Nearly three-quarters of food waste diverted by manufacturers went to animal feed.
The manufacturing sector donated 700 million pounds of safe food that would have otherwise been disposed of.
The food and beverage manufacturing industry amazes me every day as manufacturers continue to evolve, innovate and successfully overcome their perplexing challenges.