New Products
Technology Sourcebook
Fold wrapping unit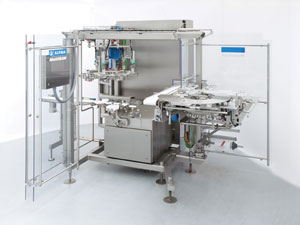 Positioned at the end of a production line, the ALPMA MultiSAN fold wrapping unit packages portioned cheeses of all shapes, sizes and consistencies; the packaging material can be defined individually for each type of cheese. A touch panel controls the packaging process.
ALPMA Alpenland Maschinenbau GmbH; www.alpma.de


I want to hear from you. Tell me how we can improve.