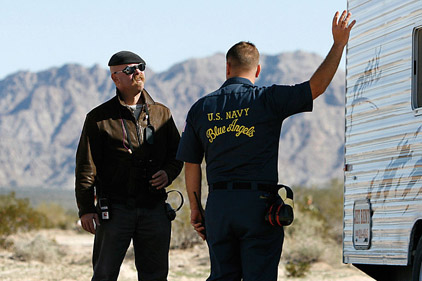 Jamie Hyneman, star of the popular Mythbusters television series and president of M5 Industries, will join actuation technology innovator Bimba Manufacturing, the company announced.
Known as a leader in the design and testing of innovative tools, Hyneman has prototyped a variety of robotics platforms and will serve Bimba as director of strategic development.
According to Bimba, Hyneman will consult and collaborate on initiatives that are strategic to the future of the fluid power industry.
Bimba will make the announcement of their affiliation with Hyneman during a press conference at 10 a.m. Tuesday, Nov. 4 at PACK EXPO International, Room S405B, McCormick Place, Chicago.
As president of M5, Hyneman supervised the animatronics and robotics for hundreds of commercials and feature films.
"For me, there is nothing as exciting as a good problem to solve," Hyneman said. "Working with the team at Bimba, we'll have opportunities to combine theoretical possibilities with practical solutions."