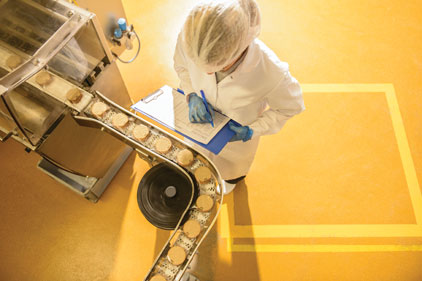 The global food safety testing market is rising and expected to grow to $13.9 billion by 2019 with a five-year compound annual growth rate (CAGR) of 5.3 percent, according to a new study by market analyst BCC Research.
In the report, "Global Markets and Technologies for Food Safety Testing," BCC says the genetically modified organism (GMO) segment has been stimulated by Europe and is expected to move at a CAGR of 4.9 percent.
With food safety-testing measures and technologies getting better, faster, and in some cases, cheaper, BCC says these factors will assist in driving market growth for the future.
Testing for Salmonella and Campylobacter is the largest and fastest growing segment of the food safety market.
According to BCC Research, GMO testing is the second fastest growing segment in the market, driven in part by the European Commission which requires documentation of GMO-containing foods as well as a consumer base that demands labels explaining GMO use.
"Overall, the substantially heightened consumer awareness of the vulnerability of the food supply, the desire of the food industry to protect itself at every processing and/or production stage, and a more stringent regulatory environment is driving near-term growth in this market," said Kevin Gainer, BCC Research food and beverage analyst. "At present, the sheer number of bacteria, and the amount of routine testing conducted, give pathogens the lion's share of the world food-safety testing market."