Latest headlines
Cattle associations urge USDA to drop new supplemental beef checkoff program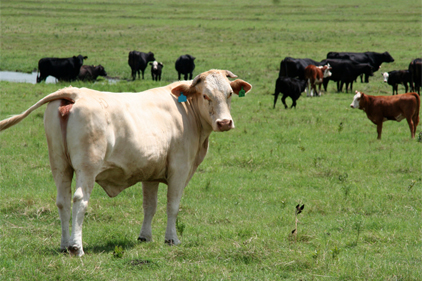 The Beef Checkoff Program, established in 1985, is a producer-funded marketing and research program designed to increase demand for beef. The Cattlemen's Beef Board and USDA jointly oversee the collection and spending of checkoff funds, but now the cattlemen say the government is trying to "hijack" the program.
Forty-five state cattle associations signed a letter to Agriculture Secretary Tom Vilsack, urging him to drop a proposed supplemental checkoff. The letter says the measure would give too much control to the federal government.
"The Beef Checkoff is a non-political, non-partisan structure designed by cattle producers to increase and support beef demand," said Bob McCan, president of the National Cattlemen's Beef Association. "The Beef Checkoff serves all beef producers, nationwide, and the recent efforts by Secretary Vilsack do not serve the interests of producers, they only serve to politicize and polarize the industry."
McCan further charges the Obama Administration is "focused on how they can use the Beef Checkoff for political spoils and to increase the control of the federal government."


I want to hear from you. Tell me how we can improve.