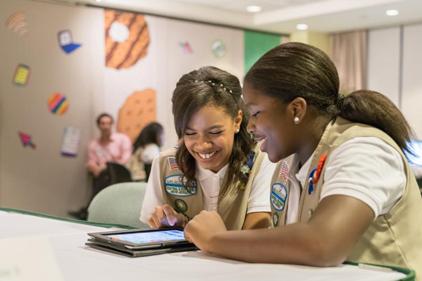 Girl Scouts of the USA announced the addition of the Digital Cookie, an branch of its iconic cookie program that allows consumers to purchase cookies online.
The program is intended to teach Girl Scouts 21st century lessons about the value of online marketing, app usage and ecommerce.
"Digital Cookie is a game-changer for Girl Scouts, and a quantum leap forward in the evolution of the cookie program, coupling traditional sales activities with an online sales experience that teaches skills like online marketing and ecommerce, all in a digital space that puts an emphasis on learning, fun, and safety," said Anna Maria Chávez, CEO of GSUSA.
The new program will take in cookie sales through two separate digital platforms that include inviting customers through email to purchase online as well as in-person orders using a mobile app.
According to the Girl Scouts, the majority of the 112 Girl Scout councils nationwide are participating in Digital Cookie during the 2014–2015 cookie season, with additional councils expected to be on board by the end of 2015.