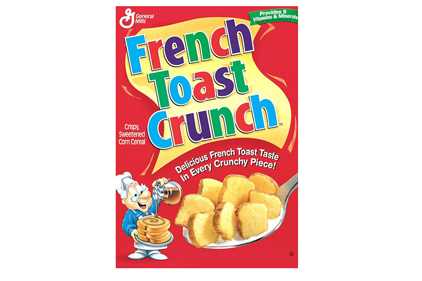 Cereal lovers across the US can rejoice at the return of French Toast Crunch announced by General Mills this week after an 8-year hiatus.
The fan-favorite cereal, which gathered enough of a cult following to have its own Facebook page and a petition for its return, will make its debut in stores beginning January 2015.
The mini toast-shaped, maple-flavored bites of cereal first hit shelves in 1995, but were discontinued by General Mills in 2006, according to the company's blog. However, the company says the cereal remained in production in Canada.
French Toast Crunch is one of a few beloved products that have gotten a reboot in recent months years after they were discontinued by their manufacturers. In September, the Coca-Cola Company brought back Surge after a 12-year hiatus, and Mars Chocolate North America resurrected its M&M's Crispy after being off shelves for a decade. In each instance, companies stated they have been impressed with consumers' brand loyalty and overall engagement through social media, which contributed to their final decisions to bring back the brands.