Latest headlines
IBM, Mars launch consortium to advance food safety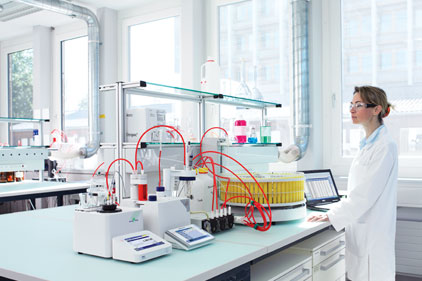 Scientists from IBM Research and Mars, Inc. established the Consortium for Sequencing the Food Supply Chain to advance food safety by using genetic data to better understand the supply chain.
"As the food supply chain becomes more global and complex, new, innovative approaches that use genetic data to better understand and improve food safety are emerging, holding the promise of unparalleled insight and understanding of the total supply chain," the organization's said.
The consortium will conduct a metagenomics study to categorize and understand micro-organisms and the factors that influence their activity in a factory environment; this includes investigating countertops, factories and raw materials.
"The Consortium for Sequencing the Food Supply Chain has the potential to revolutionize food safety, providing a powerful tool to identify and address new threats on an unprecedented scale, enabling critical breakthroughs in global food safety," said Dave Crean, vice president, corporate research and development for Mars.
For more information about the consortium visit the Sequence the Food Supply Chain


I want to hear from you. Tell me how we can improve.