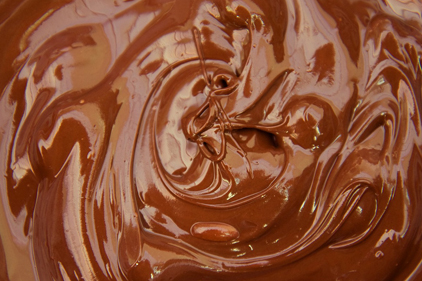 Just in time for Valentine's Day, the California consumer health group As You Sow has filed legal notices against large chocolate manufacturers alleging the companies violated California's Safe Drinking Water and Toxic Enforcement Act for not warning consumers about high levels of lead and cadmium in company products.
"Nobody expects heavy metals in their chocolate," said Andrew Behar, CEO of As You Sow. "By issuing these notices, we hope to convince chocolate manufacturers to either remove or reduce heavy metals in their products through sound supply chain practices, or provide warnings so consumers can make their own choices about whether to consume the products."
According to the group, California's Safe Drinking Water and Toxic Enforcement Act requires manufacturers to warn consumers if their products contain chemicals known to cause cancer, birth defects, or other reproductive harm. As You Sow says its independent lab tests indicated a number of chocolate products contained cadmium and/or lead, though they did not contain any warning labels.
"Consumers need to know that chocolate may contain heavy metals," said Eleanne van Vliet, MPH, As You Sow's toxic chemical research director. "Since lead and cadmium accumulate in the body over time, even small amounts should be avoided."
 Exposure to lead has been associated with neurological impairment, such as learning disabilities and lower IQ, while chronic exposure to cadmium has been linked to kidney, liver, and bone damage in humans.