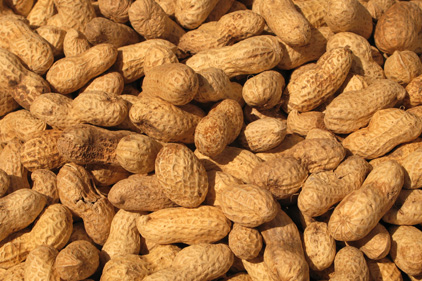 A new study suggests introducing peanut products into the diets of infants who are at high risk of developing a peanut allergy is not only safe, but leads to an 81 percent reduction in the development of the allergy.
The study, called Learning Early About Peanut Allergy (LEAP), was supported by the National Institute of Allergy and Infectious Diseases (NIAID), part of the National Institutes of Health, and was conducted by the NIAID-funded Immune Tolerance NetworkExternal Web Site Policy (ITN).
Researchers based the study on observations that Israeli children have lower rates of peanut allergies compared to Jewish children of similar ancestry residing in the United Kingdom. Unlike children in the UK, Israeli children begin consuming peanut-containing foods early in life.
"Food allergies are a growing concern, not just in the United States but around the world," said NIAID Director Anthony S. Fauci, M.D. "For a study to show a benefit of this magnitude in the prevention of peanut allergy is without precedent. The results have the potential to transform how we approach food allergy prevention."
LEAP compared two strategies to prevent peanut allergy—consumption or avoidance of dietary peanut—in infants who were at high risk of developing peanut allergy because they already had egg allergy and/or severe eczema, an inflammatory skin disorder.
For the study, more than 600 children between 4 and 11 months of age at high risk for peanut allergy were randomized to either consume or avoid peanut until age 5 in order to compare the incidence of peanut allergy between the two groups. Children in the peanut consumption arm of the trial ate a peanut-containing snack-food at least three times each week, while children in the peanut avoidance arm did not ingest peanut-containing foods. 
Of the children who avoided peanuts, 17 percent developed peanut allergy by the age of 5 years, while only 3 percent of the children who were randomized to eating the peanut snack developed allergy by the same age.
 "For decades allergists have been recommending that young infants avoid consuming allergenic foods such as peanut to prevent food allergies," said Professor Lack, the lead investigator for the study. "Our findings suggest that this advice was incorrect and may have contributed to the rise in the peanut and other food allergies."
 More on the study can be found here.