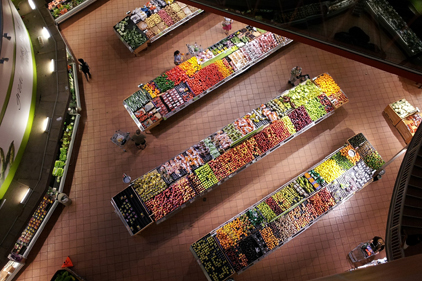 Products produced by the meat and poultry industry remain a top choice for consumers at retail establishments, according to the tenth annual Power of Meat study published by the Food Marketing Institute and the North American Meat Institute.
But while these products hold strong at the store, the report highlights several trends in the way consumers are changing their purchasing behavior.
According to the study, these include:
-Price per pound remains a top factor as increases in beef and pork prices drove many to buy less meat or look to different species, cuts and brands.
-Appearance of a product is the second-most influential factor driving meat and poultry purchases, surpassing total package price.
-Nutrition has gained importance as shoppers are putting greater emphasis on leaner cuts and portion control.
-Shoppers recognize the variety of nutrition benefits meat and poultry products offer – with poultry being viewed as key in a balanced diet and red meat seen as a source of valuable nutrients.
-Growing overall interest in local and organic products extends to meat and poultry. Local interest is driven by perceived freshness and support for the local economy.
-While supermarkets remained the dominant outlet for fresh meat and poultry, farmers' markets are the greatest source of the occasional purchase, at 15 percent of shoppers.
-Meat is still very much a planned purchase, but the decision is increasingly shifting to in-store, making excellence in execution even more important.
 A copy of the full report is available to media upon request and downloadable at www.fmi.org/store.