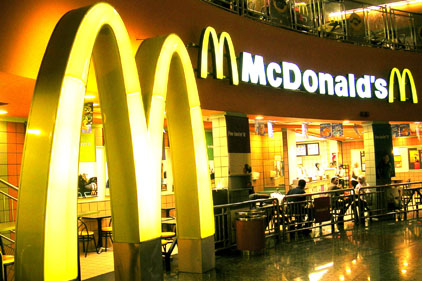 As part of a global commitment to address consumer expectations and preferences, McDonald's announced it will begin to only source chicken raised without antibiotics that are important to human medicine.
In addition, the company said its U.S. restaurants will only offer milk from cows that are not treated with rbST, an artificial growth hormone.
'Our customers want food that they feel great about eating—all the way from the farm to the restaurant—and these moves take a step toward better delivering on those expectations," said McDonald's U.S President Mike Andres.
McDonalds said all of the served at its approximately 14,000 U.S. restaurants comes from U.S. farms that are working with the company to implement the new antibiotics policy within the next two years.
 "McDonald's believes that any animals that become ill deserve appropriate veterinary care and our suppliers will continue to treat poultry with prescribed antibiotics, and then they will no longer be included in our food supply," said Marion Gross, senior vice president of McDonald's North America Supply Chain.