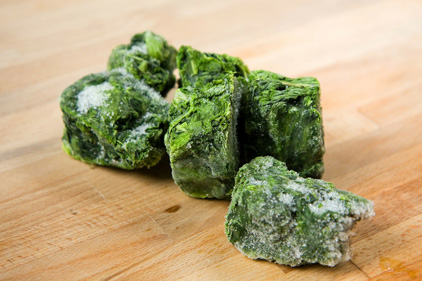 Major recalls from a number companies who use organic spinach in their products continue to roll in this week resulting in thousands of products being pulled from the shelves because of a possible contamination with Listeria monocytogenes.
Amy's Kitchen, Inc. issued a recall of nearly 74,000 cases of lasagna, tofu lasagna, enchiladas, pizza and other products after the company says its became aware one of its organic spinach suppliers may have given the company spinach containing listeria monocytogenes.
Carmel Food Group, Wegmans Food Markets, Twin City Foods, Inc. and Superior Foods, Inc. are among the others to issue recalls for their spinach products that were distributed across the country.
According to FDA, listeria monocytogenes are organisms that can cause serious and sometimes fatal infections in young children, frail or elderly people, and others with weakened immune systems. Although healthy individuals may suffer only short-term symptoms such as high fever, severe headache, stiffness, nausea, abdominal pain and diarrhea, Listeria infection can cause miscarriages and stillbirths among pregnant women.
 A full list of products recalled can be found on FDA's website here.