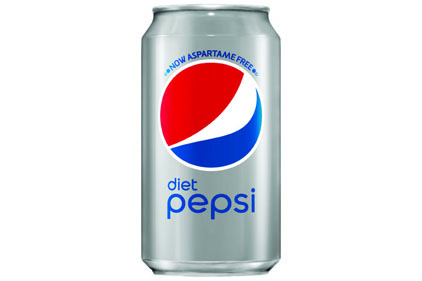 As sales of sodas continue to fall across the US, PepsiCo has made a radical change to its Diet Pepsi formula, removing the artificial sweetener aspartame from the product, a move the company says is in response to consumer concerns about the product.
"Diet cola drinkers in the US told us they wanted aspartame-free Diet Pepsi, and we're delivering," says Seth Kaufman, SVP Pepsi and flavors portfolio, PepsiCo North America Beverages. He acknowledges that consumer demand is evolving and states the company is confident cola drinkers will enjoy the newly formulated product. Beginning in August, the company says Diet Pepsi, Caffeine Free Diet Pepsi and Wild Cherry Diet Pepsi in the US will be sweetened with a blend of sucralose and acesulfame potassium.
"People have been turning to Diet Pepsi for zero-calorie refreshment for 50 years," Kaufman says. "As the cola journey continues, we'll keep listening to our fans to ensure we deliver on our promise of providing refreshment and great-tasting beverages."
In response, the Coca-Cola Company said there are currently no plans to change the sweetener for Diet Coke. The company's statement said, "All of the beverages we offer and ingredients we use are safe."
Coke does have FDA on its side; the agency approved aspartame in 1981 for some products and again in 1983 for use in carbonated beverages.
Among substances in the food supply, aspartame is one of the most exhaustively studied, with more than 100 studies supporting its safety, according to FDA. The agency says its scientists have reviewed scientific data regarding the safety of aspartame in food and concluded it is safe for the general population under certain conditions.
 But that hasn't stopped consumers from questioning the safety of the sweetener. According to the Associated Press, Beverage Digest Publisher John Sicher has tracked consumer attitudes regarding aspartame. Sicher pointed out negative sentiment toward aspartame through use of a tool that measures Twitter sentiment on a scale of 0 to 100. On this scale, aspartame scored a 22, 16 points below Congress which scored a 38.