The odds are good that at some point in the food chain, a person working without proper documentation helped produce almost all of the products we eat or drink. But hiring immigrants to help fill worker shortages at American food factories is fraught with pitfalls.
Recent raids to oust immigrants with fake or inaccurate documentation illustrate just how difficult it is for food manufacturers to ensure they're hiring people who didn't falsify some part of their proof that they're eligible for a job.
Food manufacturers have asked the government for years for immigration solutions to help them find and keep a steady workforce. Some industry leaders point to statistics that America simply doesn't have enough workers to fill all manufacturing jobs. Plus, some say Americans are unwilling to do some jobs, and factories can't fill others because of low unemployment and/or declining populations in some areas, especially rural regions where many plants are located.
"The meat and poultry industry is dependent upon a reliable workforce," says Sarah Little, vice president of communications for the North American Meat Institute. "Our industry has long been a starting point for new Americans." 
These workers typically are not short-term, seasonal employees or day laborers. They keep these jobs for years. Little notes that meat and poultry plant workers average $13.76 an hour and typically work a full 40-hour week, according to federal statistics. 
"This wage compares favorably with a number of other occupations requiring no formal training and is nearly double the U.S. minimum wage," she notes.

Raids raise awareness
After August raids of seven chicken-processing plants in Mississippi, Mike Brown, president of the National Chicken Council, wrote to President Donald Trump to express doubt that any company could be certain that it avoids hiring immigrants who aren't eligible for work.
 
Dear President Trump,
The National Chicken Council (NCC) writes to you regarding the recent Immigration and Customs Enforcement (ICE) actions in Mississippi on August 7, 2019. As these recent events have shown, the U.S. chicken industry is heavily affected by our nation's immigration policy. We are not in a position to comment on any specific incident and do not presume to do so, but we do wish to express serious concern about the ability of employers to ensure that they do not inadvertently hire an individual who is not eligible for employment. The U.S. chicken industry uses every tool available to verify the identity and legal immigration status of all prospective employees. Unfortunately, the government does not provide employers with a reliable verification method to prevent identity fraud and document falsification and confirm with confidence that new hires are legally authorized to work in the United States.
Currently, the Department of Homeland Security's (DHS) Citizenship and Immigration Service (USCIS) maintains three different categories of documents that prospective employees must submit before being verified eligible for employment in the U.S., delineated as List A, B and C.
List A documents prove both identity and employment authorization.
List B documents prove just identity, such as a driver's license or school ID card.
List C documents prove just employment authorization.
Current law provides applicants the choice of submitting one document from List A or one document each from Lists B and C. Many prospective employees choose to provide List B and C documents, which are easily falsifiable and lack biometric identification. Currently, multiple people can earn wages on the same Social Security Number (SSN) or use the SSN of a deceased individual. E-Verify alone does not flag if the SSN presented is a duplicate or belongs to a deceased individual. The Social Security Administration (SSA) provides little cooperation or resources to employers trying to combat identity fraud.
In a situation when an applicant submits documents on List B and C, NCC believes employers should be allowed to require the use of E-Verify Self Check before hiring the individual. E-Verify Self Check is an online service that combines the use of E-Verify with an automated "Connect the Dots" program that pulls data from publicly available records and requires prospective employees to take a test on that data. Unfortunately, industry currently may not require the use of Self Check under any circumstance, before or after hiring an individual.
Of course, not all applicants will be able to successfully complete the Self Check, as they may have inadequate information in public databases. When this occurs, programs must be in place to ensure that eligible employees are able to appeal the results or address the issue with the appropriate government agency in a timely fashion. DHS should provide employers with an automatic and expeditious appeals process for these employees. Having this system in place will ensure that only applicants who are legally permitted to work in the country even apply.
The SSA must be required to verify that SSNs are not being used in duplicate locations or are not matched to deceased individuals. The Social Security Number Verification System (SSNVS) can verify via Internet that employee SSN information matches Social Security's records; however, they can currently only be used for tax and wage reporting (Form W-2) purposes. The system is also limited to matching information that is easily acquired by an individual committing identity fraud (Name, SSN, DOB, Gender). Providing employers with the additional information of duplicate SSNs or SSNs of deceased individuals can help stop identity fraud by unauthorized applicants while also alerting authorized employees that they may be the victim of identity theft. Employers who discover employees with duplicate SSNs or SSNs of deceased people should use the same DHS automatic referral process previously described.
A safe harbor should be provided for employers that voluntarily utilize the E-Verify Self Check and follow the automatic referral process. This safe harbor should insulate an employer from liability unless the government can show beyond a reasonable doubt that the employer knowingly failed to use these tools in good faith. This trade-off is only fair. An employer that does everything possible to avoid hiring unauthorized employees should not be exposed to further liability. It is the responsibility of employers to help ensure that the law is followed but it is the obligation of the government – not U.S. employers – to provide a secure worker verification system.
The U.S. chicken industry uses every tool available but as recent events have shown, these tools have significant flaws. As a businessman yourself you understand the difficulty in securing a legal workforce and the disruptions to commerce that arise when the tools provided are inadequate. We look forward to working with you immediately on this issue.
Thank you,
Mike Brown
President, National Chicken Council
 
"Unfortunately, the government does not provide employers with a reliable verification method to prevent identity fraud and document falsification and confirm with confidence that new hires are legally authorized to work in the United States," he writes.
He's voiced the same concern for many years; he echoed similar ideas in 2013 testimony to U.S. House members considering how to revise the H-2A visa program for seasonal agriculture workers.
He represented the broader Food Manufacturers Immigration Coalition, comprised of a variety of meat and egg associations that advocated for what the group called progressive and far-reaching immigration reform ideas. At that time, he told lawmakers:
The meat and poultry industry contributes about $832 billion to the U.S. economy.
About 1.3 million employees' jobs depend on the sale of meat and poultry products.
The food manufacturers that Valentine Brown works with as an immigration partner at Duane Morris law firm are concerned about preparing for U.S. Immigration and Customs Enforcement raids. 
"Companies are preparing 'raid plans,' and company leadership is taking more of an interest in immigration compliance due to the high stakes for business at every level," she says.

Ideas to improve verification
The government's actions in Mississippi show how heavily immigration policy affects the chicken industry, Mike Brown says in his letter.
Many documents accepted by the federal government for employment eligibility are easily falsified, he points out. And multiple people can use the same Social Security number to earn wages. Others use the SSN from a person who died.
The nation's web-based system for determining eligibility to work in the U.S., called E-Verify, does not flag suspect Social Security numbers, he says.
With some identification documents, the National Chicken Council argues that the government should allow employers to require candidates to use E-Verify Self Check. That's an online federal tool that people use to confirm their own employment eligibility. You enter info about yourself, and the program compares it with a variety of government documents to see if you're clear to work in the U.S.
Mike Brown says food manufacturers need that type of automated "connect the dots" tool to pull data about a person from publicly available records. Then a prospective employee would take a test on the data. If your info checks out, great, you can get a job at that plant.
For people who don't pass the Self Check, the government should have an automatic and fast appeals process, he says. That would address the applicants who fail the test because they have inadequate information in public databases, he says.
"Having this system in place will ensure that only applicants who are legally permitted to work in the country even apply," he writes. But the industry is not allowed to use Self Check on people before or after hiring, he notes.
If the government someday allows that, employers who use such tools should have a "safe harbor" shielding them from liability unless the government proves that the business knowingly failed to use the tools.
"This trade-off is only fair," he says. "It is the responsibility of employers to help ensure that the law is followed, but it is the obligation of the government—not U.S. employers—to provide a secure worker verification system."
Chicken processors use the tools available now, but those tools have significant flaws, he says.

Seeking a different type of visa
Though many people come to the U.S. seeking work, there is no clear legal way for most of them to get it.
There are not nearly enough permanent visas for general labor skilled workers, Mike Brown says in his House testimony. "An effective occupational visa system may be the most important barrier to illegal immigration."
And the type of visa for temporary ag workers doesn't help the food industry, he says. "Training and experience investments, cost of relocation, and finding housing make any work authorization of less than three years not feasible," he testified. "During times of full employment, when our economy is creating jobs and qualified Americans are unavailable or unwilling to fill those jobs, employers need access to a pool of legal, general labor skilled immigrant workers."
The government should create a general labor skilled immigrant visa for the manufacturing industry, Brown argues.
He describes how a visa program might work:
Employers should be able to recruit outside of the U.S. and sponsor workers for a defined period of time. 
The process would be much less complex than the professional visa process.
The number of available permits could be dependent upon local and industrywide employment data.
Qualified people would apply for visas abroad or for a change of status if in the U.S. 
Visas should be mobile to allow employees to work for any registered employer within the designated industry and employment areas. 
The person should be allowed to work in the country for no less than three years. That would help the industry address the constant and permanent need for labor in the industry.
People could apply for a visa extension.
A "path to permanency" should exist for workers successfully performing in their jobs and community. "Our coalition supports an earned legalization program," Brown testified.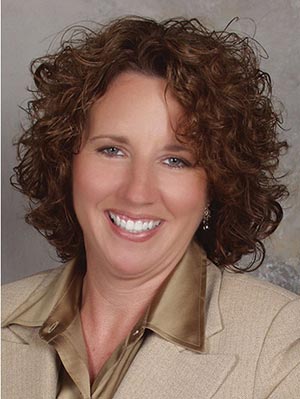 Valentine Brown says revising the H-2A and H-2B programs is a priority for the industry. Lawmakers should make the programs more user friendly with market-based caps, she says, rather than Congress-set caps from the 1970s that she calls arbitrary.
The government must develop a pathway to citizenship for these millions of workers, many of whom have been with the food industry for years, she says. "Employers are willing to sponsor them, to help them get their papers legal, but there are no current pathways for them to do it."
Other immigration problems she encounters with her food clients are layers of unseen red tape:
Burdensome requests on employers who are filing applications for legal, high-skilled workers, such as H-1B requests for evidence (RFEs)
Inordinate delays on employment authorization for certain F-1 students who receive STEM degrees for post-completion optional practical training (OPT)
Administrative processing delays at consulates worldwide
The Department of Homeland Security "should stop attacking legal, high-skilled immigration with policy changes that discourage employers from sponsoring workers for entry visas, such as H-1B and later for green card sponsorship," she says. "We call this the invisible wall."
The companies she works with rely on immigrants but generally do not sponsor them. They hire low-skilled workers after they arrive legally through some other immigration program, such as obtaining refugee status or being sponsored by a family member, she says.
Many companies only will sponsor visas for experienced positions, avoiding the sponsorship of recent graduates who have not been selected yet in the H-1B lottery.
When employers want to sponsor people for permanent residence, she says she has to explain that it's not legally possible. "Employers really want to do the right thing, but for the vast majority of the current undocumented population, there is no law on the books that will allow them to convert their illegal status to legal status." 
As a result of the heightened attention on immigration, everyone is much more cognizant of the issues and more interested in supporting workers who aren't approved for their jobs, she says. "Unfortunately, this is only possible in very rare cases."
For more information:
Duane Morris law firm, www.duanemorris.com
National Chicken Council, www.nationalchickencouncil.org
North American Meat Institute, www.meatinstitute.org