Walk into nearly any grocery store in the U.S., and you'll find dozens of products from Goya Foods. The company is America's largest Hispanic-owned food brand—founded in 1936—and for many shoppers also one of the most recognizable. Today, Goya manufactures, packages and distributes over 2,500 products globally, and their growth in the U.S. owes much to embracing technology and being proactive when consumer tastes and business climates change.
At our FA&M Conference this year, Goya's Suvajit Basu, CIO and head of information technology, sat down with Andy Futterer, senior account manager, F&B at Infor, to talk about the company's best practices for technology in their operations.
Here, we present a few lessons learned from Goya that can be applied to any food processing operation seeking to utilize technology as a growth tool for production and distribution. The Q&A below has been edited for brevity and clarity. To access the full video presentation from our 2021 FA&M Conference, please visit https://www.foodengineeringmag.com/food-automation-conference/2021/agenda.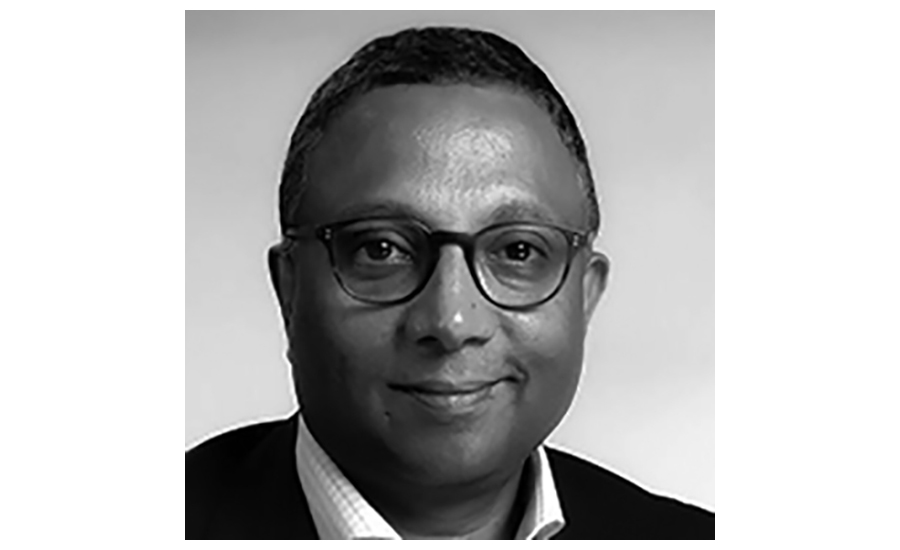 Futterer: What makes Goya so successful 85 years later?
Basu: It starts with the products and support of our community, but for my department, Goya has used technology both in manufacturing and distribution over many years. When I started, I heard stories of how Goya had put in an inventory management system almost 50 years ago using IBM punch card systems, and then evolved that system to get orders from different places in the Caribbean or across the U.S.A. via telex machines. 
When I came to the company, we were using mobile machines from Motorola to transmit the orders, but just before that, they were using Dell's technology. So very cutting edge in being mobile, helping our sales force and building an inventory management system. Very unique to a distribution company at that stage of growth in those days. Today, we are a multibillion-dollar company, but 30 years ago, it was not at all this way. 
The use of technology is in Goya's DNA, and for manufacturing, we actually take a picture of every bean or every single olive—for example, that we pack through a magic eye system. If that olive doesn't meet our color or our size or if there's an injury to the olive, we immediately reject it, and what we pack is near-perfect Goya quality olives or beans. 
Futterer: What challenges was Goya facing that led you to search for an ERP a few years back?
Basu: About 13 years ago, we were looking at the challenges of our ERP, which was based on a loss system and a bunch of legacy software written on AS400. I did a study across the company at that time, and then wrote the modernization plan. Today we call that digital transformation. We went about not replacing the ERP—the heart and soul of the operation—but the systems around the supply chain. We went from a purchasing screen to a demand planning and forecasting system. We connected that to manufacturing planning and then added a state-of-the-art WMS system to the whole supply chain side. So, one, forecast driving purchasing and manufacturing, and then, warehouse management around the Lawson ERP system. The Lawson ERP system is not primarily designed for manufacturing and distribution. We looked at several systems and ultimately decided on the M3 system from M4 because it's created specifically for food manufacturers and distributors. 
Futterer: Why else did Goya choose M3 as the backbone of your system?
Basu: We invest in practical technology that's easy to use and simplifies everything. For our size and our market, we thought M3 was a better solution. It's a nimble system that we can customize and implement quickly, and our user community was part of the decision process. 
Futterer: What initiatives are you working on at the moment? 
Basu: We want to complete our ERP implementation at our 15 distribution sites and six manufacturing sites across the globe, and that's a multi-year undertaking. COVID-19 caused a stop on that project, but now we are on a full roll with a restart and that project is gaining momentum. Our goal is within 12 months to get back those first set of sites going. Number two, my vision is to go paperless. It's a big vision for a company like Goya. How can we go paperless and how can we do collaboration? Cybersecurity remains a big initiative for us. Everything we touch and do is around cybersecurity. 
And then there's cloud and mobility. We are in a hybrid cloud environment, which is very practical, and for mobility, how can we make everybody—whether it's our salespeople, the drivers, the executives, the people in the warehouse—use smart devices throughout our enterprise and across the globe? My job is to stay focused and disciplined on the few projects that will move the needle for the enterprise.
Futterer: Do you have any advice for F&B manufacturers currently looking for an ERP? 
Basu: The number one thing is to involve your users and see what the different departments want. Number two, there is no system on the planet that will do everything your user community wants out of the box, so be aware of that. Number three, what is your mission? Is it integration, innovation or support? Is it bringing new technology in supporting your user community through that digital transition and then supporting everything that happens after that? Have clarity around that. For us, we start with a medium-size location or problem. Not the smallest, not the largest. Try to make that successful, and then extend it out across the enterprise so it's not disruptive to the whole company. It's not a sprint; it's a marathon.