2018 Food Automation & Manufacturing Conference and Expo Sponsors
Sponsored Content
Food Engineering thanks the sponsors of the 2018 Food Automation and Manufacturing Conference. Their support is invaluable in making FA&M an annual success.

Siemens Corporation is a U.S. subsidiary of Siemens AG, a global powerhouse focusing on the areas of electrification, automation and digitalization. One of the world's largest producers of energy-efficient, resource-saving technologies, Siemens is a leading supplier of systems for power generation and transmission as well as medical diagnosis. With approximately 377,000 employees in 190 countries, Siemens reported worldwide revenue of €83 billion in fiscal 2017. Siemens in the USA reported revenue of €23.5 billion and employs approximately 76,000 people throughout all 50 states and Puerto Rico.

Alberici Constructors is a premiere provider of engineer-procure-construct (EPC), design-build, construction management and general contracting services for process and facility projects throughout North America. For 100 years, Alberici has consistently delivered clients with safe, on-time, on-budget projects. Our team can be engaged from front-end definition services through start-up and commissioning.
The Austin Company offers a comprehensive portfolio of in-house services, including planning, architectural design, engineering, design-build, construction management, and construction, as well as site location and operations improvement consulting, for commercial and industrial companies throughout North America.
Founded in Cleveland, Ohio, in 1878, we continue to uphold our founder's values and believe in providing, "Honest work, well done." Our facility solutions are developed and implemented to improve your operations and make them more efficient—the results you receive are more than just shade and shelter for your business.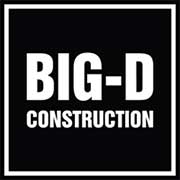 FOOD AND BEVERAGE FACILITIES ARE BUILT ON A LANGUAGE OF THEIR OWN.
We speak it. Without a hint of an accent. In 50 years of industry-specific experience, our annual volume has grown to over $1.3 billion, with Cold Storage, Distribution Centers and Food & Beverage Processing facilities making up over 50 percent of our revenue.
And, while our portfolio is vast and complex, our process remains as simple as silence: we start by listening to our clients. As one of the largest construction organizations in the country, Big-D's family of companies includes more than 1,000 associates and 50 years of experience providing Design-Build, General Contracting and Construction Management services to customers from a wide variety of industries.
We speak the industry language. We hear our clients' needs. Our experience means we are more than fluent. With Big-D as a member of your team, you will enjoy the confidence of knowing you are receiving the best expertise in the business.

Burkert Fluid Control Systems is a global system solution provider in the fluid handling industry. Our focus is on reliability and innovation, with the goal of creating lasting and effective results for the customer. Our manufacturing expertise encompasses process control and automation in a consultant system minded approach. We bring this wide range of knowledge to the food & beverage processing industry for the purpose of offering: improved automation, product yield, CIP and steam handling, an active role in food safety, and aiding our customers in areas of desired improvement.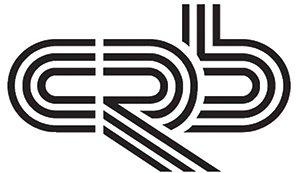 CRB is a leading national firm in the design and construction of food, beverage and consumer products facilities. Our full service team of engineering, architecture and construction professionals provide insight into new technologies and methods, process and packaging integration, lean design and food safety. Founded in 1984, we have grown to a team of more than 1000 passionate professionals in 15 offices worldwide. CRB's single-minded focus on putting our clients' interests first—every day, on every project—defines us as a firm.

For nearly 60 years, Gray Construction, a nationally ranked engineering, architecture and construction management firm, has been meeting needs for the food and beverage industry across North America. Ranked 3rd among the Top Food Processing Contractors (Engineering News-Record, September 2017), Gray designed and built Food Engineering's 2018 Plant of the Year—a new state-of-the-art meat processing and packaging facility for Kraft Heinz in Davenport, Iowa. Gray's industry experience includes meat and poultry processing; confectionery, pet food, condiment and snack food manufacturing; aseptic processing; fluid milk processing; and refrigerated and frozen food storage and distribution.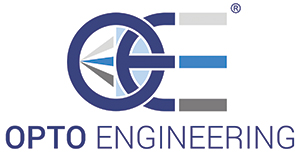 Opto Engineering manufactures and markets imaging products and vision systems for a variety of different industries. Our focus is to provide every single component needed to perform quality inspection based on vision technologies, either offline or on fully automated lines. Our new artificial intelligence systems Albert and Penso along with our know-how in machine vision allows us to comfortably tackle and solve applications in the food industry, helping customers to improve their quality control process. For all these reasons Opto Engineering has become the vision partner of choice for many of the major manufacturing companies worldwide.
PIP (Process Industry Practices) is a non-profit organization comprised of member companies who collaborate to maintain a library of more than 500 published engineering practices related to the design and construction of process facilities. We have an entire team of Subject Matter Experts from Owners and EPC Contractors, from companies such as ADM, Ambitech Engineering, BASF, and Mallinckrodt Pharmaceuticals, concentrating on developing a suite of practices specifically for sanitary processing facilities. This team has published, and is developing, a range of practices that cover piping material specifications, valve descriptions, insulation, coatings, instrumentation, and vessels specific to sanitary process conditions.

Wire Belt Company offers many styles and specifications of conveyor belts to suit your specific application and improve your process efficiencies. We provide conveyor belts for industries such as Food Processing, Textiles, Electronics, Agriculture, Automotive, and more. Our first class Customer Service and global presence means we can provide fast and simple distribution around the world. With over 85 years of experience—it's no wonder we are the most trusted name in the industry.

At Epstein, there's much more to who we are than what we do.
The base services we offer are just the tools we use to solve our clients' real estate challenges. It's through our ability to deliver strategic and creative project solutions that we create value, which in turn, helps our clients achieve their goals.
Epstein is a multi-disciplinary design and construction company focused on serving our clients, empowering our employee-owners, and enhancing our communities. We deliver strategic and creative project solutions, promoting an open, professional working culture, assuring and enhancing shareholder value, advancing wellness of our employees and improving the world.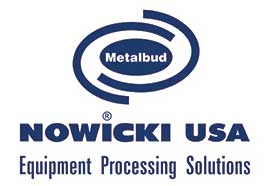 Nowicki USA is a leading supplier of machinery and more, to the worldwide Meat and Food Processing industry. Nowicki's line of machines includes automatic grinding lines for fresh and frozen products, bowl cutters, mixers, tumblers, conveyors, injectors, brine mixers, loaders, ice generators, washing machines, smokehouses, chillers and specialty tumbling systems rapid thawing of frozen blocks of meat, poultry and more. Nowicki USA also represents the finest line of Food Industry Stainless Steel Doors and Stainless Steel drains (WIEJAK), along with one of the world's finest line of Industrial Thermal Processing Ovens, Smokehouses and Intensive Chillers (BrilTran/Reich).

Pentair works with our partners to make the manufacturing process more efficient by offering products and integrated solutions that help maximize performance and conserve resources. Our process technologies for the food and beverage industries include: Südmo's stainless steel, mix-proof, single-seat, butterfly, and specialty valves plus control technology that meet the highest hygienic and aseptic standards; Haffmans' quality control equipment for measuring CO2, O2, and turbidity, plus carbonation units, CO2 recovery systems and biogas upgrading equipment; and X-Flow's membrane technology for water, wastewater and product filtration. We back our global customers with a worldwide sales and service network.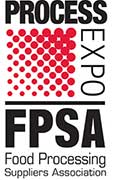 Food Processing Suppliers Association is the trade association for suppliers to the food processing and packaging industry and the host of the largest and most affordable food processing trade show in the Americas. Our goal is to provide members with networking, marketing and educational opportunities and to help assure the future of the industry through charitable contributions and educational scholarships.