With the next International Production & Processing Expo (IPPE) just around the corner, FE wanted to highlight some of the products that will be on display at this year's event. The following are just a few of the hundreds you can see at the expo Jan. 24-26 in Atlanta. We'll continue to update this as we learn more about what's on display.
---
Ingredient Solutions
Corbion
Booth BC9841
Corbion—a provider of lactic acid and its derivatives as well as a supplier of emulsifiers, functional enzyme blends, minerals, vitamins and algae—says it will be focusing on its most relevant and timely ingredient solutions. The company says it will discuss its buffered lactic acid solutions and Verdad N100, an antimicrobial dip for whole muscle fresh meats, both of which are aimed at extending shelf life and enhancing food safety by controlling gram-negative bacteria. The company will also display its Origin line of natural antioxidants, which are intended to prolong key attributes of product freshness, in addition to providing processing improvements, certified authenticity and sustainable sourcing practices.
Its lactate-based ingredient solutions from the Opti.Form and PURASAL ranges reportedly offer multiple functionalities that go beyond food safety and shelf life to protect flavor, texture, cook yield and sliceability. These solutions also provide additional Clostridia control when deep chill and sous vide processing methods are used.
The company will also share its sodium reduction solutions that include potassium buffered ingredients. These allow the use of less sodium while preventing both increased water activity, which can compromise shelf life and safety, and loss of flavor.
Corbion's wide range of fermentation-based ingredient solutions that deliver critical functionality and enable simpler labeling options will also be on display. 
---
Nitrogen Bottom Injection Chilling
Messer
Booth C11311
Messer will be sharing information about the 100th installation of its nitrogen bottom injection chilling system. In addition, Messer will showcase its portfolio of freezing application technologies with augmented reality. These include:
The new Messer Digital Freezer monitoring system that's designed to offer processors more accurate process control to achieve a step change in quality, traceability and productivity.
The company's latest tunnel freezing technologies designed to boost production on a new or existing line for individually quick frozen (IQF) products, hot products or crust freezing.
Its family of spiral freezers that can increase throughput in a small linear footprint to meet production goals.
---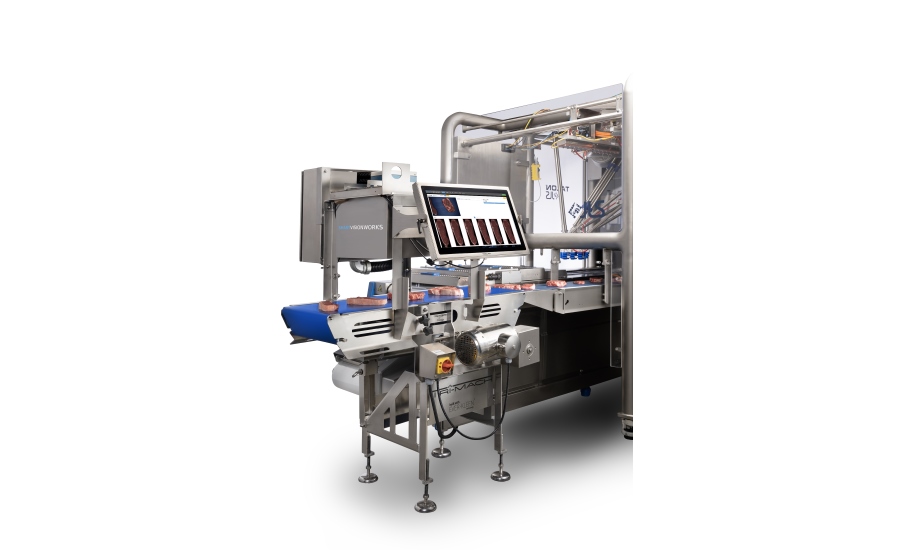 AI Protein Sorting Solution
JLS
C11029
JLS will demonstrate steaks being placed into a thermoformer by its hygienic Talon primary loading system integrated with Smart Vision Works' SiftAI, designed to solve sorting problems caused by production variation.
The company says that Talon hygienically and gently loads protein products into various primary packaging formats with speed, accuracy and proper product orientation. To address common protein sorting issues such as improper cut categorization, Smart Vision Works' SiftAI technology can be integrated upstream of the JLS system to identify appropriate cuts of protein via machine learning algorithms. With the required number of robots, a complete solution allows only acceptable cuts to be selected for loading. This technology is designed to enable robots to overcome the challenges presented by mass variation in food. The Smart Vision Works SiftAI system is a small standalone unit that can be integrated upstream of or even over JLS' pick conveyors. Utilizing visible light coupled with human-trained AI, it reportedly discerns differences in product with as good as or better results than a human operator would. Unlike a human, SiftAI can continuously find defects and foreign objects at high speeds without taking breaks, therefore optimizing production while filling labor gaps.
In addition to outperforming human operators, SiftAI can reportedly learn about and use hundreds of discriminating and subtle aspects such as size, color and shape.
---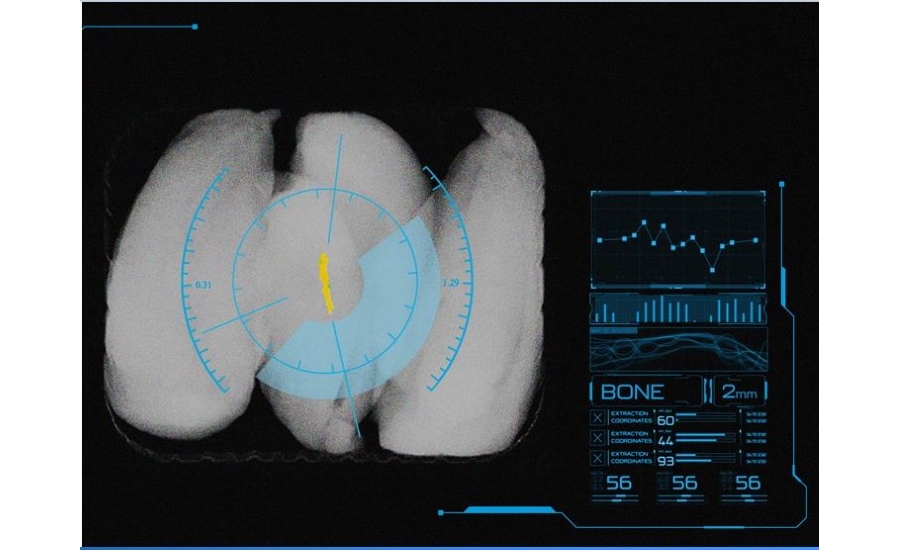 Product Inspection Solutions
METTLER TOLEDO
Booth C13131
METTLER TOLEDO Product Inspection will demonstrate a variety of inspection systems for the meat and poultry industries. The company will run live demonstrations on two X36 x-ray inspection systems, including the new dual-energy DXD  which uses x-ray technology to perform detection of low density foreign material, such as bone in chicken breasts. A second X36 x-ray inspection system with dual lanes for simultaneous inspection and individual rejection of bad products will be demonstrated. 
There will be two systems on display designed for inspecting liquids and slurries: an X38 pipeline x-ray system designed for removing dense physical contaminants, and a pipeline metal detector for removing all types of metal contaminants—including the difficult-to-detect stainless steel.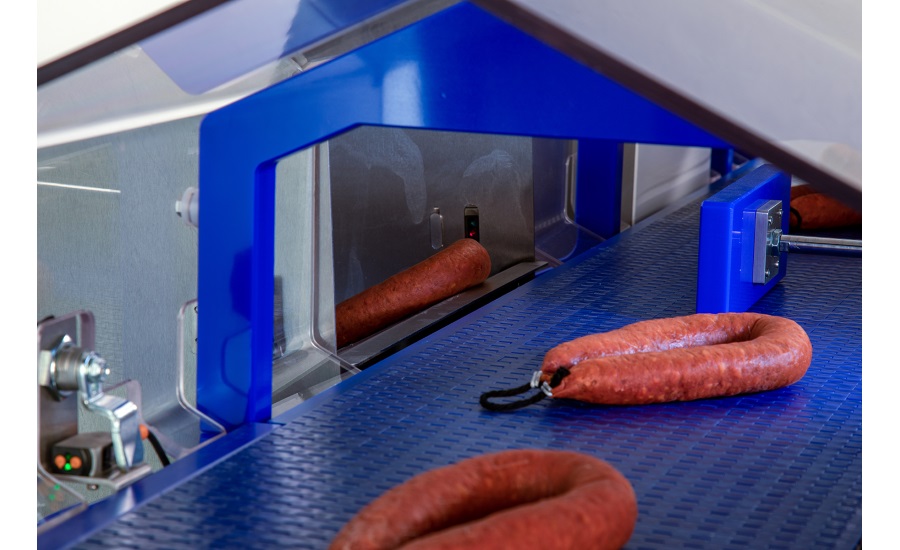 Live demonstrations will be also be given on the latest metal detector designed for wet products, such as meat and poultry, the M34R. Using smart SENSE technology, it reportedly delivers optimized detection and rejection of all types of metal contaminants and has extensive productivity tools.  
Built for harsh environments without compromising precision and speed, a C35 AdvancedLine washdown checkweigher will also be demonstrated at the show. The system, including the HMI, is rated to IP69 and proven resistant to most caustic detergents while offering easy belt and conveyor dismount for high-pressure cleaning, the company says.
---
Smart Imaging System
P&P Optica
Booth C13069
P&P Optica (PPO) will share foreign material detection best practices and offer live onsite demonstrations of its Smart Imaging System (waterfall configuration).
Operating in-line in processing plants across North America, PPO's Smart Imaging System uses hyperspectral imaging, AI and machine learning to find and remove hard-to-find plastic, rubber, bone and other contaminants. The company says its technology also assesses quality measures such as lean point, woody breast, tenderness and more, without compromising FM detection.  
The newest release of PPO Insights, another unique feature of the Smart Imaging System, will also be showcased.  PPO Insights uses AI and machine learning to track findings from the system, identify trends and suggest ways to optimize plant production over time.
---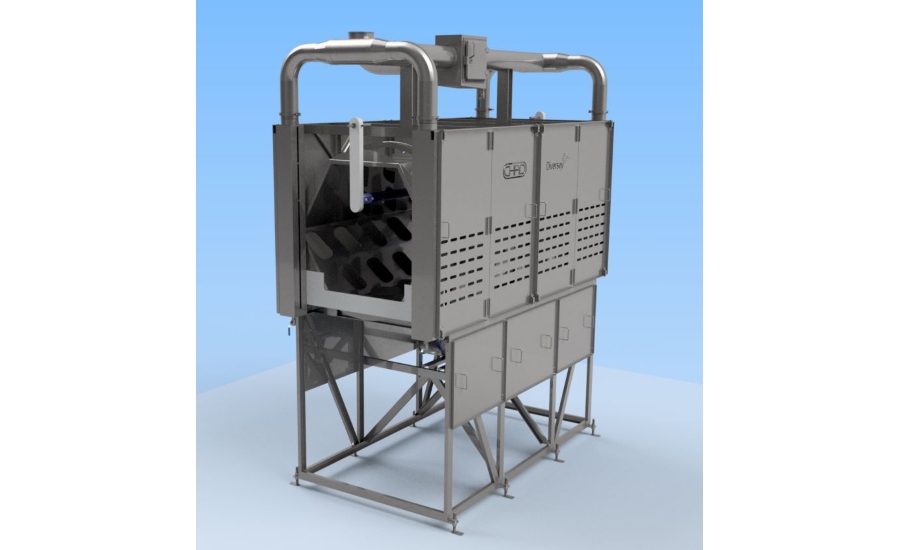 Food Safety Solutions to Reduce Risk, Cost
Birko, a Diversey Company
Booth BC9833
Birko, a Diversey Company, will show its key products, including Elite 360, Diverclean Sonic and Knowledge-Based Services.
The Elite 360 is an antimicrobial intervention solution that harnesses electrostatic technology to use fewer resources. This process helps achieve up to 100% transfer efficiency while reducing issues like overspray and uneven application. Since its introduction, Birko has worked with key food safety partners to improve the use of Elite 360 in red meat and has expanded its application for use in poultry, produce and other precision application technologies.
Diverclean Sonic is a pre-clean technology designed to help plants reduce costs, shorten cleaning time by up to 35% and meet a higher standard of hygiene. As a pre-cleaning product, Diverclean Sonic tackles protein, fat and tallow soils to significantly reduce the requirement for pre-rinse stages, resulting in less wastewater, water consumption and energy usage, the company says.
Diversey also will be highlighting a holistic approach to improving a company's operational efficiency through its Knowledge-Based Services (KBS).
---