Dry Processing
Cantilevered sifter
Kemutec's Kek 1100C sifter handles throughputs of up to 70 tons per hour and features a fully cantilevered shaft, facilitating cleaning. The sifter offers easy access and rapid screen changes, and can be used for a variety of operations including classifying, policing and de-dusting. The unit is available for inline and pressured applications. Depending on capacity, screens range in size from 0.47 to 14.18 sq. ft.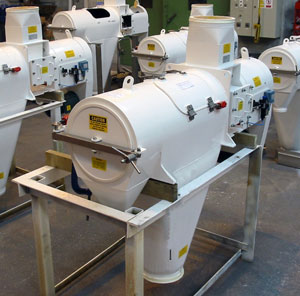 Kemutec; 215-788-8013;
www.kemutecusa.com


I want to hear from you. Tell me how we can improve.