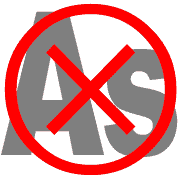 Does chicken still contain arsenic, a banned substance?
In a recent New York Times article entitled "Arsenic in Our Chicken?" the author, Nicholas D. Kristof, suggests a pair of new scientific studies found "that poultry on factory farms are routinely fed caffeine, active ingredients of Tylenol and Benadryl, banned antibiotics and even arsenic."
Kristof then states, "It turns out that arsenic has routinely been fed to poultry (and sometimes hogs) because it reduces infections and makes flesh an appetizing shade of pink." He adds, "There's no evidence that such low levels of arsenic harm chickens or the people eating them, but still …."
According to one study Kristof cites, "Feather Meal: A Previously Unrecognized Route for Reentry into the Food Supply of Multiple Pharmaceuticals and Personal Care Products," fluoroquinolones (broad-spectrum antibiotics used to treat serious bacterial infections in people) were found in eight of 12 samples of feather meal in multi-state samplings.
A release from Johns Hopkins Center for a Livable Future (CLF) states that finding these particular antibiotics in feather meal suggests their continued use even though they were banned by FDA in 2005. The release further states that in a companion study, researchers found inorganic arsenic in feather meal used in retail fertilizers.
The CLF release notes the primary reason for banning fluoroquinolones in poultry production was an alarming increase in the rate of resistant Campylobacter bacteria. Since the banning of the fluoroquinolones, resistant bacteria has not decreased as would be expected. The continued use of fluoroquinolones and unintended antibiotic contamination of poultry feed may help explain why Campylobacter bacteria continue to be found on commercial poultry meat products several years after the ban started, according to the study's co-author, Keeve Nachman, PhD, Farming for the Future program director at CLF.
"We strongly believe that the FDA should monitor what drugs are going into animal feed," says Nachman, who feels that FDA guidance documents, which call for voluntary action from industry, will be ineffectual. Based on the findings of the drug in feather meal, Nachman has very little confidence the food animal production industry can be left to regulate itself.
The National Chicken Council (NCC) released a statement in response to the New York Times article and refuted the findings of the studies that claim to have found chemical and antimicrobial residues in chicken feathers.
"As the study's authors point out, this study looked only at feathers, not meat," says NCC Vice President of Communications Tom Super. "If consumers were to take away one message from the findings, it should be from the researchers themselves: 'We haven't found anything that is an immediate health concern.' 
"Chickens in the United States produced for meat are not given arsenic as an additive in chicken feed, or any of the other compounds mentioned in these studies," says Super. "Some flocks used to be given feed that contained a product called Roxarsone, which included organic arsenic—not the inorganic form that is considered a poison. This product, however, was removed from the market last year; it is no longer manufactured, and it is no longer used in raising chickens in the United States." Super adds, "Even though, as the study's own authors point out: 'There's no evidence that such low levels of arsenic harm either chickens or the people eating them.'
"Modern testing methodologies, like those used in the study, are extremely sensitive and can detect bioaccumulation of just about anything—even if the compound or antibiotic has not been used in years or was never used," says Super.
"This is one explanation for why fluoroquinolones, which were banned in 2005 by the FDA and not used today in poultry production, could have been detected in extremely low levels in this study. But because ciprofloxacin, norfloxacin and ofloxacin were also found in low levels, one must question the scientific objectivity of the research because these antibiotics have never been used in U.S. chicken production. The fact that they are evident in this study also poses the potential of cross-contamination with other products and calls into question the source of the feather meal that was tested.
"Consumers should know that chicken is safe, wholesome and that all chicken produced in the United States is inspected by the USDA," concludes Super. "Inspectors test meat samples for chemical and antimicrobial residues; and all poultry must be in compliance with USDA standards before entering the marketplace. Chicken consistently has the best record of any meat product tested for residues by USDA."
In the most recent United States National Residue Program: 2009 Residue Sample Results (aka FSIS Red Book) published in 2011 by USDA/FSIS, random samples of beef, chicken, pork and others were taken. There were no reported violations of residues found in young and mature chickens. While there were a small number that tested positive (only for arsenic), the trace levels were well below what would constitute a violation (a level considered to be safe). In addition, the FSIS tests found the residuals in livers and kidneys—not muscle meat.