New Products
Technology Sourcebook
Filler combination system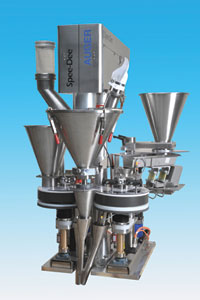 Combining a Spee-Dee Servo 3600 auger filler with 2 volumetric cup fillers, the Spee-Dee combination filling system integrates 2 particulates and a powder within a single pouch at rates up to 120 units/min. Utilizing a continuous motion vertical/form/fill/seal unit, the system is suitable for a range of product applications including soup and baking mixes, pasta, side dishes and cereal products.
Spee-Dee Packaging Machinery, Inc.; 877-375-2121; www.spee-dee.com


I want to hear from you. Tell me how we can improve.