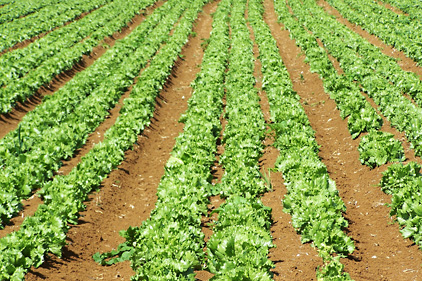 With the passing of the Produce Traceability Initiative (PTI) and the recent produce recalls, the requirements for automation within the fresh food industry have become more complex. Ideally, the grower will initiate lot traceability in the field where the food is picked.
However, the grower's environment brings with it some complications that make it hard to apply any form of barcode automation in the field. For example, dust and moisture, lack of electricity and the requirement for simplicity and speed can be impediments.
Assuming a producer wants to implement automation in the field, there are typically three options, according to the white paper, Using Barcode for Fresh Food Traceability, authored by Alison Falco of Dynamic Systems Inc.
First: Preprint sequential labels and carry a roll of these labels to be applied in the field. A spreadsheet of the printed labels should be retained, and any unused labels should be voided on the spreadsheet.
Second: Print labels in a shed or other weather-resistant enclosure that houses a printer, PC and label design software. This requires electricity to run the computer system and the printer.
Third: Use a mobile scanning terminal, mobile printer and software that allow the user to determine the contents of the label on the fly. The grower retains not only the lot traceability data, but also can report production and shipments in detail.
The capabilities in the third option can expand the simple label action into a field production management system. When a company receives cartons from growers and repackages them for shipment to wholesale or retail customers, it will need additional capabilities of palletizing and re-boxing or commingling product and inventory management.
It's self-evident that tracking these products gets complicated quickly. There are two methods of maintaining traceability. First, track the lots as they move through the supply chain. Second, track lots within cartons as the cartons move through the supply chain.
Falco looks further at the ramifications of these options plus production speed, inventory management and the importance of shipment verification. For more details or to obtain the white paper, visit Dynamic Systems' traceability website or call 800-342-3999, ext. 204.