New Products
Technology Sourcebook
Crust freezer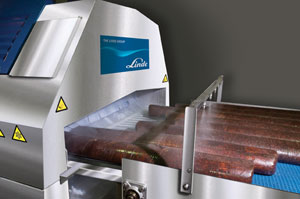 Using high-efficiency liquid nitrogen or liquid CO2, the Linde hygienic, inline tunnel crust freezer rapidly chills deli logs prior to slicing. A modular design allows freezer tunnel extensions to be added as necessary. The crust freezer is engineered for beef, poultry and pork products.
Linde North America, Inc.; 800-755-9277; www.lindeus.com


I want to hear from you. Tell me how we can improve.