New Products
Technology Sourcebook
Storing dock levelers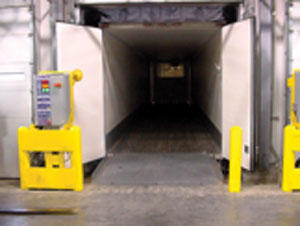 Serco vertical storing dock levelers feature a thermal guard package that allows truck doors to be opened from inside a building after the truck is positioned at the door, without breaking a thermal seal at the dock. The package includes a hinged bottom pad, bumper covers, extended bumper gussets and an extra bumper mounted on the face of the dock.
Serco; 877-558-6960; www.sercocompany.com


I want to hear from you. Tell me how we can improve.