USDA issues statement on genetically modified wheat found in Oregon
The agency says an investigation has not found evidence of further GM wheat in commerce.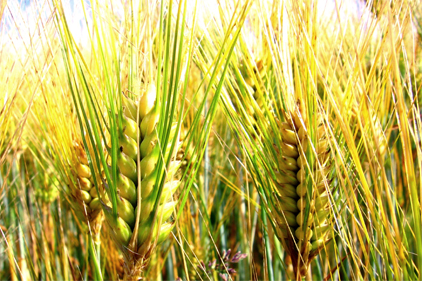 USDA issued a statement on the discovery of genetically modified wheat found in a field in Oregon saying investigators have found no evidence more GM wheat has been planted or entered commerce. Wheat containing a protein that makes it resistant to glyphosate was first identified on May 3 by an Oregon State University scientist. The sample was identified as a variety developed by Monsanto.
USDA says it is conducting a thorough investigation, including interviewing the person that harvested the wheat and the seed supplier; obtaining samples of wheat sold to the producer and other growers; and obtained samples of the producer's wheat harvests, including the 2012 harvest. All samples and seeds tested negative for genetic modification. The agency also says detection of the wheat does not pose a public health or safety concern, as Monsanto worked with FDA in 2004 to complete a voluntary food and feed safety consultation.


I want to hear from you. Tell me how we can improve.