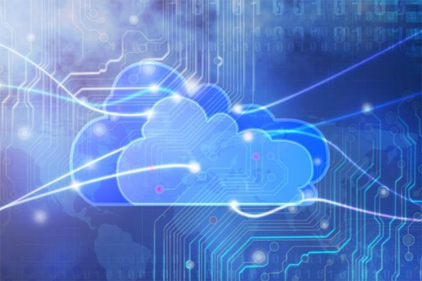 Cloud technology may be the hottest new trend in manufacturing ERPs. According to analysis by Anne Grackin of ChainLink Research, the cloud manufacturing market is growing quickly, with both new players and older ERPs hoping to catch the wave on the new technology.
Pioneers like Plex took the early leap to cloud-based ERP and now offer all services on the cloud. Plex CEO Jason Blessing says Plex's focus on its cloud system allows it to support global operations more effectively. Epicor, QAD, SAP and Infor have followed suit by beefing up cloud offerings, and newcomers like Kenandy and Bizslate are giving the companies that recently migrated to the cloud a run for their money. According to Gracking, other adopters like NetSuite and Salesforce transitioned from acting as cloud providers to building up manufacturing capability.
But despite the cloud's growing popularity in manufacturing, it isn't without its design and implementation challenges. Grackin says she doesn't know what's more difficult: developing a scalable multi-tenant solution capable of supporting hundreds of users simultaneously—i.e., the cloud—or building the code base for deep manufacturing. Neither process is easy, and neither process offers shortcuts. Just-in-time manufacturing requires fast, reliable two-way communication. Manufacturers wonder, can over-the-web manufacturing deliver high performance? With great planning and software, Grackin says it can.
Zach Nelson of NetSuite says his company took great pains to construct its cloud solution. "Manufacturing can be incredibly complex, which is why manufacturing has been the last area to fall. Manufacturers tend to go global quickly. Even smaller manufacturers often need to manage suppliers in Asia and potentially a global distribution chain to the end-customer," he says. "This is where the cloud helps. We have built our NetSuite for Manufacturers over the last two years to solve this."
More food and beverage processors have sought out cloud manufacturing solution providers as they see cloud ERP as a viable technology. Grackin calls domain expertise a prerequisite in choosing the right manufacturing ERP. For example, to be considered, an ERP provider should have vertical—rather than generic—expertise in the food and beverage industry.
To understand the difference between vertical and generic expertise, consider a solution provider claiming to have retail expertise but only has extensive experience in one type of retail manufacturing business. The provider's generic expertise is retail, and that one type of business is its vertical expertise. Grackin recommends first separating suppliers focused on discrete industries from those focused on process industries like food and beverage manufacturing.
At its most basic, cloud is a deployment strategy for users to access technology and essential information over the web rather than via onsite equipment. Cloud systems are either multi-tenant—implying a single, shared code base and hardware—or a hosted service, with a manufacturer's unique software license and a solution provider's hardware data center services.
Larger ERP suppliers will probably host their own SaaS (cloud) application solutions because they have the hardware, software and personnel to do it, but smaller ERP software suppliers may opt to house their data and systems at third-party data centers. In this setup, even though you may pay the ERP solution provider the monthly fee, none of the hardware or software resides at the software supplier's location. Rather, it is housed at a data center that may serve several software suppliers or customers that may just want offsite data storage and backups. In either case, data security will likely be as secure or more than that a system hosted onsite, as in the old client-server approach. 
The multi-tenant solutions offered by many smaller ERP providers are consistent and real-time and never fail because they support many customers. Technology infrastructure and software architectural considerations must be evaluated, as does industrial security.
Hosted service solutions are cheaper than onsite, but the cost of multi-tenant should be even lower because the provider only has to manage one code base. According to Grackin, users should expect these savings to be passed on, as pricing is a competitive issue.
The onsite market won't disappear soon, but Grackin compares cloud manufacturing's potential impact on the ERP market to the server client change a decade ago. By not developing cloud solutions early, ERP providers risk being shut out of a new wave entirely.
To read Grackin's post, click here.