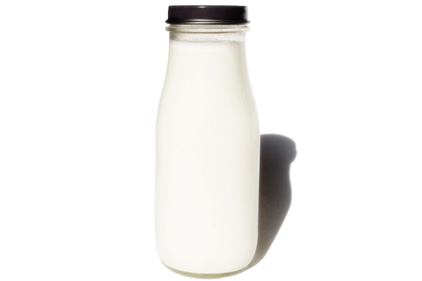 Bills seeking to relax regulations on the sale of raw milk in Maine and Wisconsin are running into barriers at the governor's office of each state. Maine Governor Paul LePage's veto of "An Act to Help Small Farmers in Selling Raw Milk Products" was upheld by the Senate after falling short of the two-thirds majority required to overturn it. And in Wisconsin, Gov. Scott Walker has expressed reservations about a plan to bring up a raw milk bill this fall.
The Maine bill would have made raw milk producers with a daily production under 20 gallons exempt from licensing and inspection. LePage objects to the sale of unpasteurized milk, even in small quantities, from locations other than the farm where it was produced. Instead, he wants unlicensed and uninspected raw milk to be sold at farms only to minimize the risk to public health.
LePage says he will propose a revised bill in the legislature's next session, which begins in January. Bill sponsor Sen. Tom Saviello voted in favor of sustaining the veto, saying he looks forward to getting a bill passed and signed next year.
In Wisconsin, some observers were surprised by a recent comment from Gov. Walker when asked about raw milk. Walker, who many believed supports increasing raw milk sales, said, "Any step that would ever go forward would have to be one where we could absolutely guarantee that we have safe milk, not only for the people of Wisconsin, but obviously—as one of our trademarks—all across the country."