Dry Processing
Dry Processing
Form and seal bagging
WeighPack Systems XPdius i-130 heavy-duty high-speed vertical form and seal machine can handle bag widths from 2.5- to 13-in. wide and from 2 to 18 in. in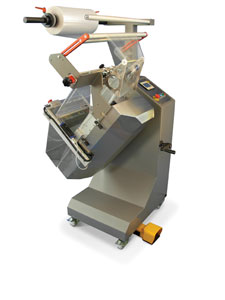 length. The design allows for complete accessibility to the machine's mechanics from the front and back and inside the frame. Two Panasonic servo motors and drives assure control over the pull belt assembly and horizontal seal jaws.
WeighPack Systems; 888-934-4472; www.weighpack.com


I want to hear from you. Tell me how we can improve.