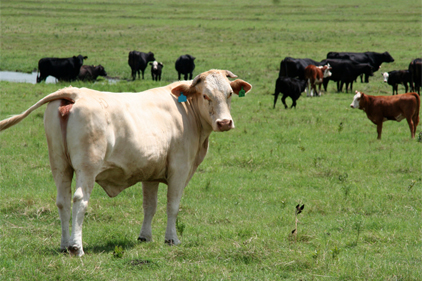 Tyson Foods Inc. says it will no longer buy cattle that have been fed Zilmax, also known as zilpaterol, a bulking supplement produced by Merck. The drug is approved by FDA, but Tyson says it is concerned Zilmax may be causing cows to become lame.
"There have been recent instances of cattle delivered for processing that have difficulty walking or are unable to move," Tyson told feeders in a letter. "We do not know the specific cause of these problems, but some animal health experts have suggested that the use of the feed supplement Zilmax, also known as zilpaterol, is one possible cause."
The decision has raised concerns that less beef will be available, driving up consumer prices. Cattle treated with Zilmax routinely yield 25 extra pounds of beef per carcass.