New Products
Technology Sourcebook
Positive displacement pumps
Mouvex A Series eccentric positive displacement disc pumps feature ISO PN16/ANSI 150 flanges; a maximum differential pressure of 10 bar (145psi) allows it to be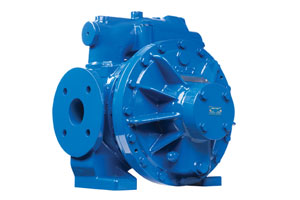 used in the transfer of viscous, non-lubricating, volatile or delicate fluids up to 482°F in a variety of applications. Available in ductile iron construction, the pumps have maximum speeds to 750rpm, maximum flow rates to 55 m3/h (242 gpm) and suction and discharge ports from 1 through 4 in. in size. They feature self-priming capabilities while maintaining constant flow rate regardless of changes in viscosity and pressure. ATEX certified for use in potentially dangerous environments, they can run dry for up to 3 min.
Mouvex; www.mouvex.com


I want to hear from you. Tell me how we can improve.