Regulatory Watch
Regulatory Watch
Farm Bill debate continues
At issue is the Dairy Market Stabilization Program, which is opposed by many dairy manufacturers.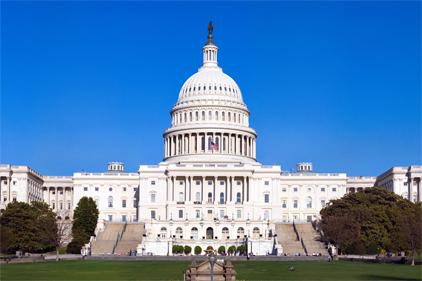 The House and Senate have been arguing for months over what should and should not be in the latest Farm Bill. Dairy manufacturers are siding with the House when it comes to including the Dairy Market Stabilization Program in the landmark legislation, which has gone to conference because of differences in the House and Senate versions. Twenty-eight dairy manufacturers have signed a letter to Senate conferees, asking them to accept the House-passed version that excludes the program, which is strongly opposed by many processors.
"The Senate bill would require dairy farmers enrolled in a margin insurance program to periodically limit the amount of milk their farms can sell," the letter reads. "And it would empower USDA to regulate our businesses, by requiring us to withhold a portion of our commercial market payments to dairy farmers who supply milk to our manufacturing plants and submit these funds to USDA instead." The signers say the program also would harm consumers while discouraging further growth and investment in the industry.
Another food industry trade group monitoring the progress of the Farm Bill as it navigates its way through the House-Senate Conference Committee notes that a proposed change to the Food Safety Modernization Act (FSMA) could further delay FSMA's implementation. The International Dairy Deli Bakery Association says the House version of the farm-only bill that cleared the House in July includes Rep. Dan Benishek's (D-MI) provision, requiring a review of the massive regulation's efficiency before it can take effect. The association's newsletter quotes Benishek's spokesman as saying, "Simply put, we lose jobs in northern Michigan when Washington bureaucrats enact costly new rules that hurt our fairness and agricultural businesses." The association says that if Benishek's changes go through, it will further delay FSMA implementation, "but at least with the best of intentions."