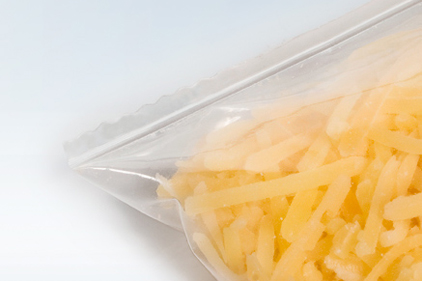 Every year, millions of people around the world become sick from eating tainted food, which leads to costly product recalls and tarnished brand reputations.
One important, but often overlooked component, of food safety is product packaging. Once food has been processed, it is crucial to incorporate packaging technology that will safeguard both the products and the consumers who enjoy them. Consequently, manufacturers must make sure they meet stringent hygiene requirements while simultaneously maintaining high-production efficiency.
Food Engineering Magazine asked Patrick Lagarde, head of engineering and design manager at Robert Bosch Packaging Technology B.V., and Eric Aasen, product line manager – vertical for Bosch Packaging Technology, Inc., to discuss trends in hygienic packaging and how it can help manufacturers achieve safety standards, avoid downtime and solidify brand loyalty.
FE: There's been an increased focus on hygiene and food safety over the past few years. What are some of the most important trends and regulations that affect manufacturers?
Lagarde: Regional and international food safety guidelines are changing, and the trend has been toward intensifying regulations for greater control over safety. This is true in developed and emerging markets. For example, the British Retail Consortium [BRC] Global Standards are the main criteria in the United Kingdom and Scandinavia, but are also recognized globally. This means brand owners must be BRC certified to do business around the world. Recently, the BRC enacted Version 6 to enhance consumer safety, including an increased emphasis on hygienic packaging.
 
Aasen: Also recognized globally are the US FDA, US Department of Agriculture and Wisconsin Dairy 3A Sanitation Standards. The Wisconsin Dairy 3A mandates that equipment should be designed for easy cleaning and sanitary processing, and be free of areas that can trap product parts or contaminants. Very importantly, in 2011, FDA passed the Food Safety Modernization Act (FSMA), which shifted the focus from responding to outbreaks to preventing them.
FE: How can packaging contribute to ensuring manufacturers meet these regulations?
Aasen:  FSMA has increased the attention US manufacturers pay to the hygienic design of packaging machinery. Because food constantly comes into contact with various surfaces throughout the packaging line, manufacturers should make sure to incorporate packaging equipment designed for very strict hygiene standards.
Lagarde: Truly hygienic packaging technology ensures 100 percent of the machine's surfaces that come into contact with products meet these standards. This helps manufacturers ensure products are packaged hygienically, meet standards of regulations and ultimately contribute to brand loyalty because consumers will be able rely on product quality.
FE: Vertical packaging equipment has a unique configuration. How can this type of machinery be designed to support hygiene?
Lagarde: Packaging machine manufacturers can begin by reducing the number and length of cables. In addition, machines should be constructed to eliminate holes and slots where food could be caught and become sources of contamination. Also, materials should be made from stainless steel to avoid rust, and stand up to the harsh chemicals used for cleaning.
Another major design element is placing key components in a separate, isolated compartment. This prevents them from getting dirty during production and protects them from the intense cleaning processes, ultimately saving manufacturers time and labor costs.
Aasen: Manufacturers should also make sure the machine has FDA-certified materials, with minimal horizontal surfaces, and surfaces with slopes of a few degrees to discharge water. It is crucial that all equipment is self-draining as residual liquids can generate microbial growth, and leftover cleaning fluids can result in product contamination.
Many customers use aggressive cleaning liquids to ensure the complete removal of contaminating elements. Bosch makes sure our machines can handle these vigorous cleaning processes and agents, with an emphasis on direct and indirect product contact parts, as well as the entire machine.
FE: How does hygienic design help large manufacturers increase productivity?
Lagarde: Ultimately, hygienic design has to do with cleanability. As manufacturers want to increase speed, they should choose machines designed for quick and easy cleaning to minimize downtime. Contaminated lines lead to downtime and product recalls, potentially costing manufacturers millions of dollars and euros. In addition, consumers will associate the brand with unsafe products, causing them to opt for competing products and resulting in a decrease in sales.
Many packaging options are both easy to clean and highly productive. For example, the Bosch SVE series of vertical form, fill and seal [VFFS] machines is designed for simple cleaning and packs up to 200 products per minute. Another benefit is that the machine delivers high output while producing multiple formats, such as block bottom bags and pillow pouches, on one machine.
FE: Are there specific industries in which hygienic design is more important? If so, why?
Aasen: Hygienic design is especially important for the fresh and frozen food industry due to the nature of the products. In addition, products high in protein are prone to bacterial buildup, so any residue should be quickly and easily removed. Examples are fresh lettuce and vegetables, as well as poultry products, both frozen and fresh.
Hygienic design is also crucial in the confectionery industry due to the fragile nature of many of these products, which often need gentle product handling to prevent product breakage that can accumulate and clog the system.
Regardless of industry, it is important for manufacturers to reach out to providers with expertise on particular products and applications. This will ensure the selection of the correct solution that will not only satisfy food safety regulations, but also production goals. 
For more information:
Eric Aasen, +1 715 243 2404, eric.aasen@bosch.com
Patrick Lagarde, +31 495 574 216, patrick.lagarde@bosch.com