New Products
Technology Sourcebook
Heat shrink gun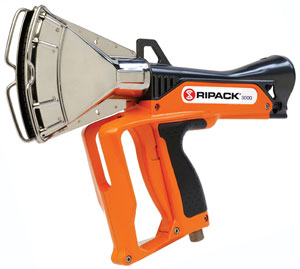 Used with polyethylene shrink films, the Ripack 3000 heat shrink gun has a cold-nozzle design and 76kW BTUs of power. The 360° rotating nozzle comes with extension wands that increase reach and can be rotated with bare hands. The gun features a trigger that incorporates an Allen wrench to unscrew the body, an igniter that can be replaced without tools and an ergonomic bi-material handle.
Ripack Inc.; 773-267-2526; www.ripack.com


I want to hear from you. Tell me how we can improve.