New Products
Technology Sourcebook
Modular process technology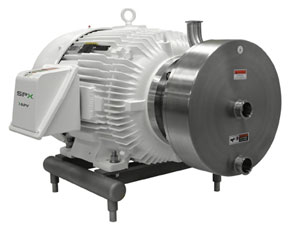 Used for mixing and dispersing in food and beverage processing sanitary applications ranging from pasteurization to low-pressure homogenization, SPX APV Cavitator modular process technology takes a fluid into the machine housing, where shockwaves are produced from the collapse of "controlled cavitation" bubbles; the fluid is passed through a controlled cavitation field created by the reactor's spinning rotor. The cavitation effects are achieved without damage to metal surfaces. The unit is fully CIPable and manufactured to meet 3-A standards.
SPX Flow Technology; www.spxft.com http://www.spxft.com


I want to hear from you. Tell me how we can improve.