Latest headlines
Up to 32 percent of seafood imported to US caught illegally, study says
That represents between $1.3 and $2.1 billion worth of illegal and unreported product.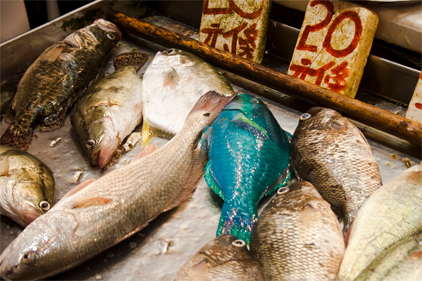 "Estimates of illegal and unreported fish in seafood imports to the USA,'' a study published this month in the journal Marine Policy holds that between 20 and 32 percent of seafood imported to the US was either caught illegally or not reported. The illegal imports are valued at between $1.3 and $2.1 billion, out of a total of $16.5 billion for the 2.3 million tons of edible seafood imports including farmed products.
The study's authors suggest that an opaque supply chain, especially Chinese reprocessing, foster the illegal seafood trade. They suggest improved chain of custody documents to inhibit the entry of illegal products.


I want to hear from you. Tell me how we can improve.